Many animated Disney films tackle the difficult subject of family relationships, and viewers see the varying nuances of family struggles in plenty of the studio's movies. The bond between a father and child is a complicated one, especially as children grow into independence.
Many films broach the territory of growing up in coming-of-age films where a youth metamorphoses into maturity over the course of the movie, but this stage of life does not erase the impact of a father, who may be struggling with letting go, or who may struggle with understanding, and children often struggle with living up to expectations. The relationships of these Disney father-child duos may not be perfect, but their journeys and their stories are realistic and poignant.
The Lion King, directed by Roger Allers and Rob Minkoff, is one of the most tragic family tales released by Disney. It follows the young life of Simba, a lion cub, destined to succeed his father Mufasa as king.
RELATED: 10 Best Mother-Child Stories In Animated Disney Films
Although Mufasa dies early in the movie, the portrayal of his relationship with Simba is heart-wrenching. There's realism in their differing perspectives but in the end, Simba only ever wants to be just like Mufasa and their love for each other is evident. For the rest of the movie, an older Simba struggles to feel worthy of following in his father's footsteps, and the impact of his struggle is one many children can relate to.
Finding Nemo, directed by Andrew Stanton, follows the titular Nemo, a young clownfish after he is taken to a fish tank in a dentist's office, and his frantic and overbearing father Marlin, who ventures from the safety of his home to find him.
Marlin, after having lost his wife and other children, is left only with Nemo and smothers him in the anxiety that he will lose him also. But Nemo feels a sort of growing independence and in his struggle to take back a sense of freedom, ends up kidnapped. A parent struggling with a child who is growing up is a theme most can relate to, and their respective journeys are indicative of that trying time when a parent must learn to let go.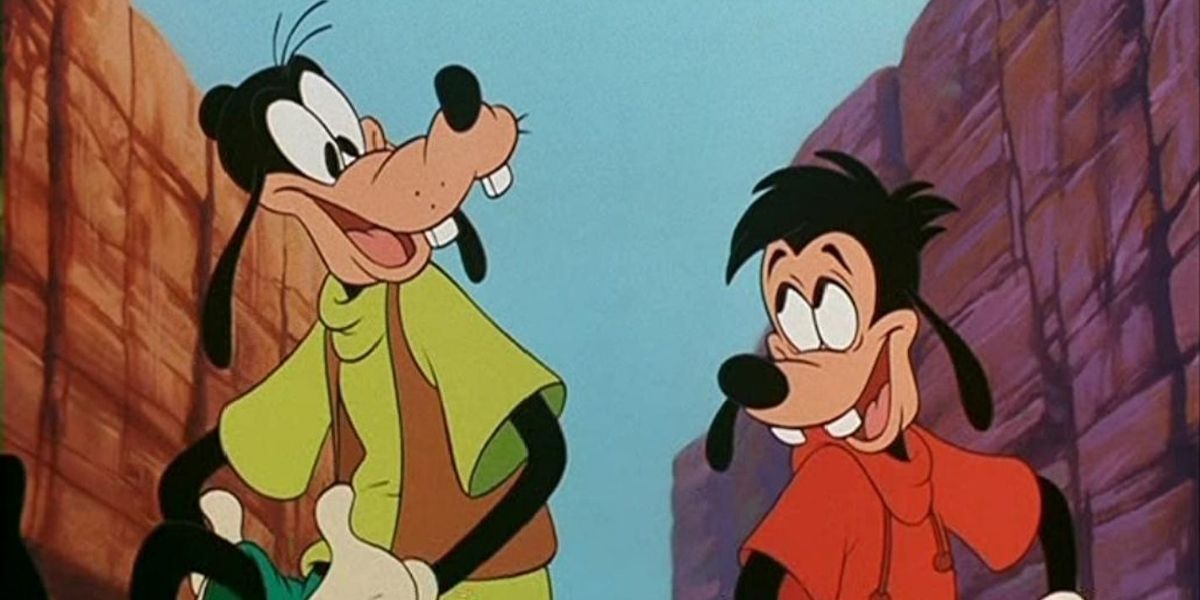 A Goofy Movie, directed by Kevin Lima and Paul Brizzi, is one of the hidden gems of animated Disney films. Beloved Disney character Goofy, stars alongside his son Max in this emotional musical when Max gets in trouble at school and Goofy takes him on a cross-country fishing trip like the one he had taken with his dad when he was young.
RELATED: Disney Already Did Turning Red's Story In 1995 (With A Twist)
Goofy is notorious for his clumsiness and cluelessness, and Max, desperate for social validation, is constantly embarrassed by his antics. Throughout the film, Goofy tries eagerly to bond with his son, but Max remains pessimistic and irritated. The story of Max learning to appreciate his clueless father who means well and loves him is a timeless tale most parents would be able to appreciate.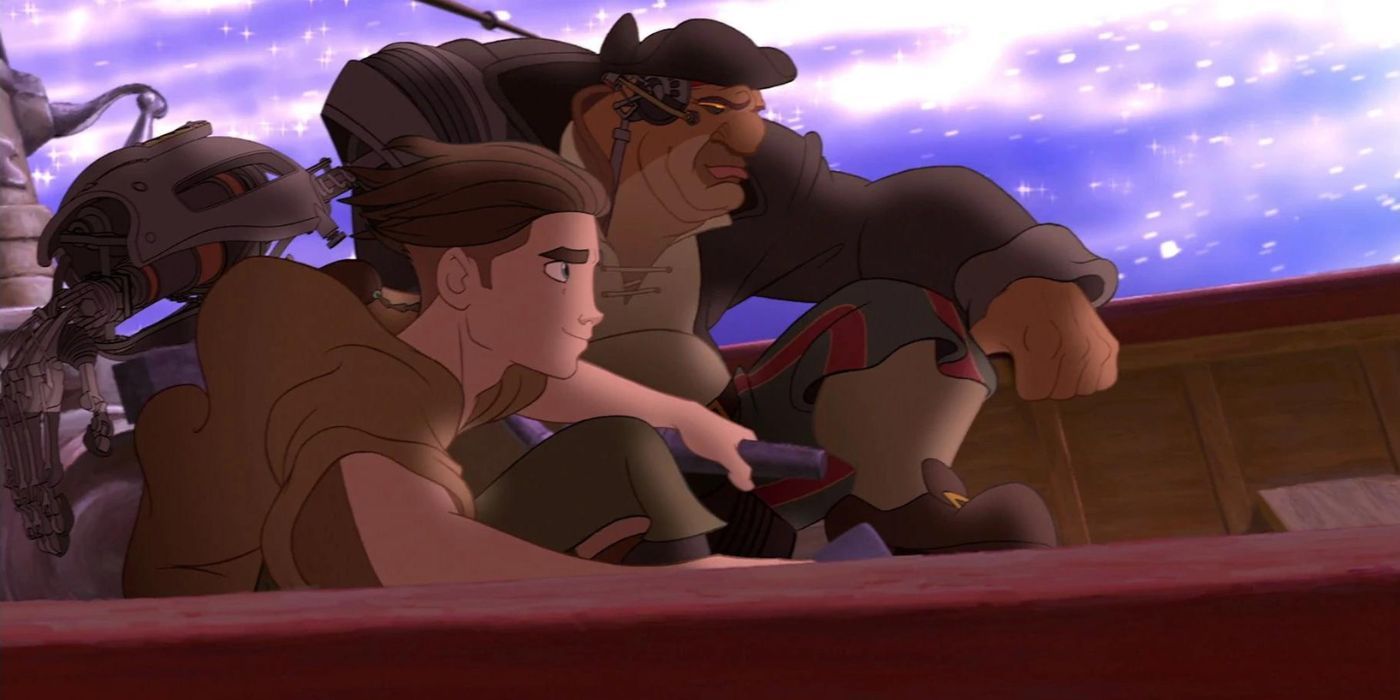 Treasure Planet, directed by Ron Clements and John Musker, is often referenced as one of Disney's most underrated animated tales. This adaptation of the novel Treasure Island by Robert Louis Stevenson takes place in space and follows Jim Hawkins who discovers a treasure map and in his journey to the treasure, becomes the protege of ship cook John Silver.
Jim, having been abandoned by his father when he was young, is a rebellious and largely isolated troublemaker. Despite his mistrust of John Silver, Jim comes to develop a father-son bond with him. The two, despite being on opposing sides, end up caring for each other, which makes the film's climax even more vivid and emotional. While John Silver may not have been the greatest father figure for the entirety of the film, their relationship is dynamic and realistic.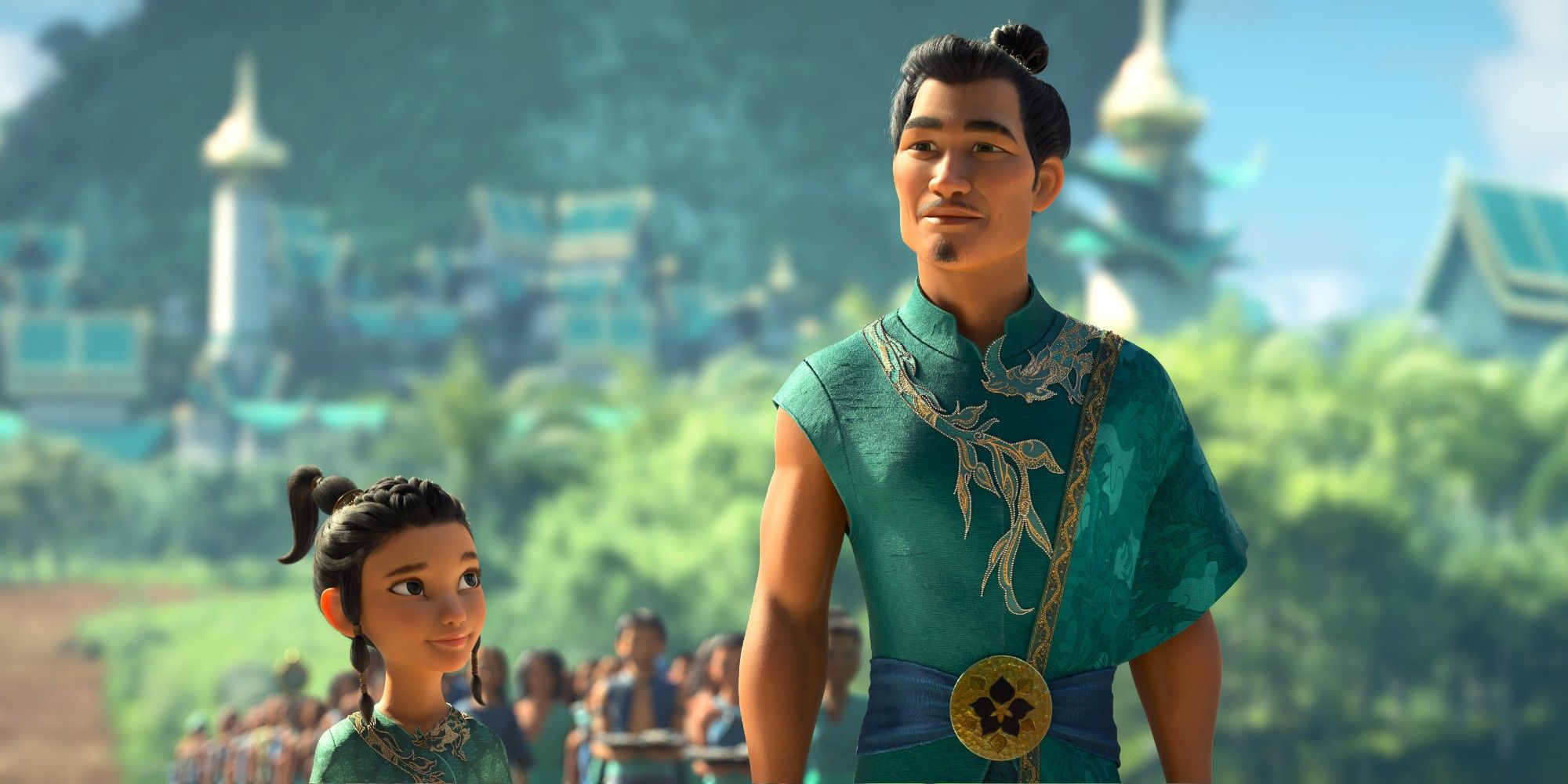 Raya and the Last Dragon, directed by Don Hall and Carlos López Estrada, follows Raya in the aftermath of an evil force called the Druun having been released, turning everyone it touches to stone, including her father, the kindhearted and trusting ruler of their land. Raya embarks on a quest to find the last dragon of Kumandra in order to rescue her father.
Raya's father, Chief Benja, doesn't make an enormous appearance in the film, however, his open love and trust in people is the foundation of the film. Raya, having been betrayed by a friend, struggles to reconcile with her father's way of ruling despite her admiration for him as a father and a chief. Her entire journey and love for her father are also incredibly heartwarming.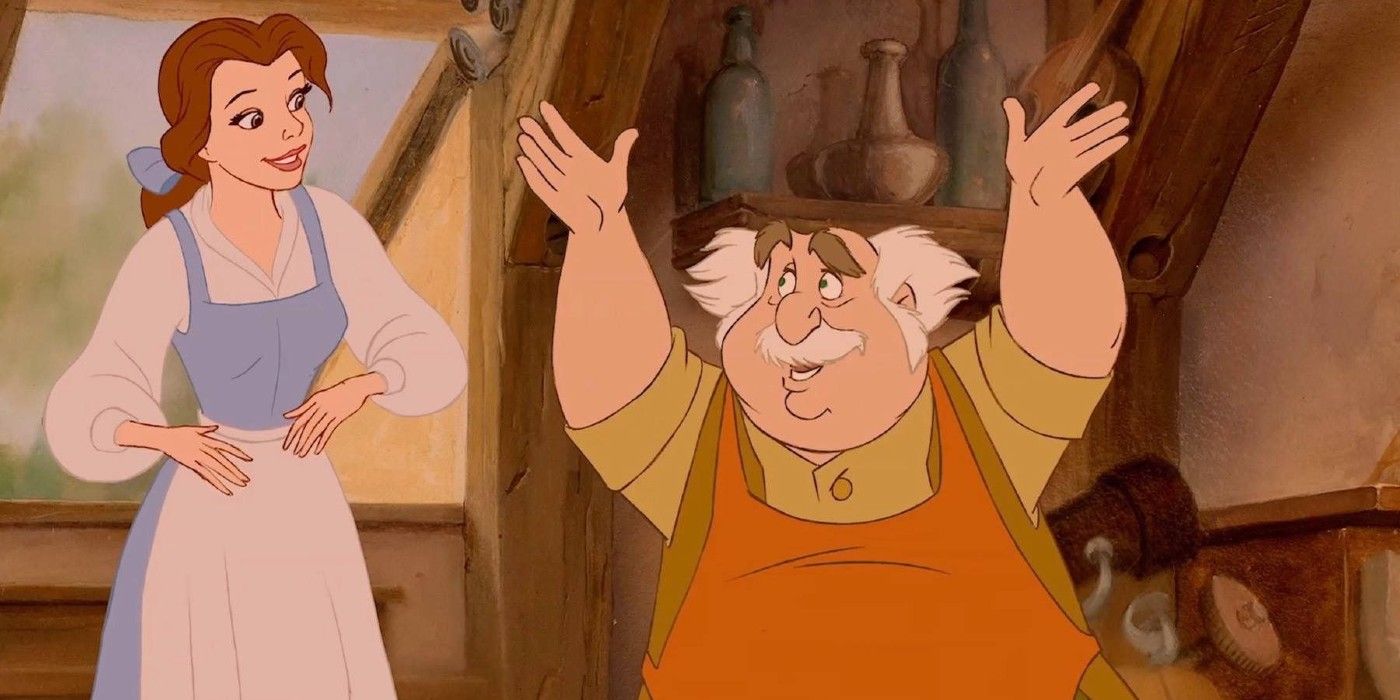 Beauty and the Beast, directed by Gary Trousdale and Kirk Wise, is a classic animated Disney princess movie ingrained in the culture of our society. Everyone knows the tale of Belle who trades places with her father who had been imprisoned by a beast, who falls in love with this beast and breaks the spell, turning him into a prince.
However, it isn't often that the relationship between Belle and her father is touched upon. Veering from the original fairy tale, Belle's father emphatically urges her to leave, he would do everything to protect his daughter. But Belle's love for him is just as great and her sacrifice for his wellbeing is so moving.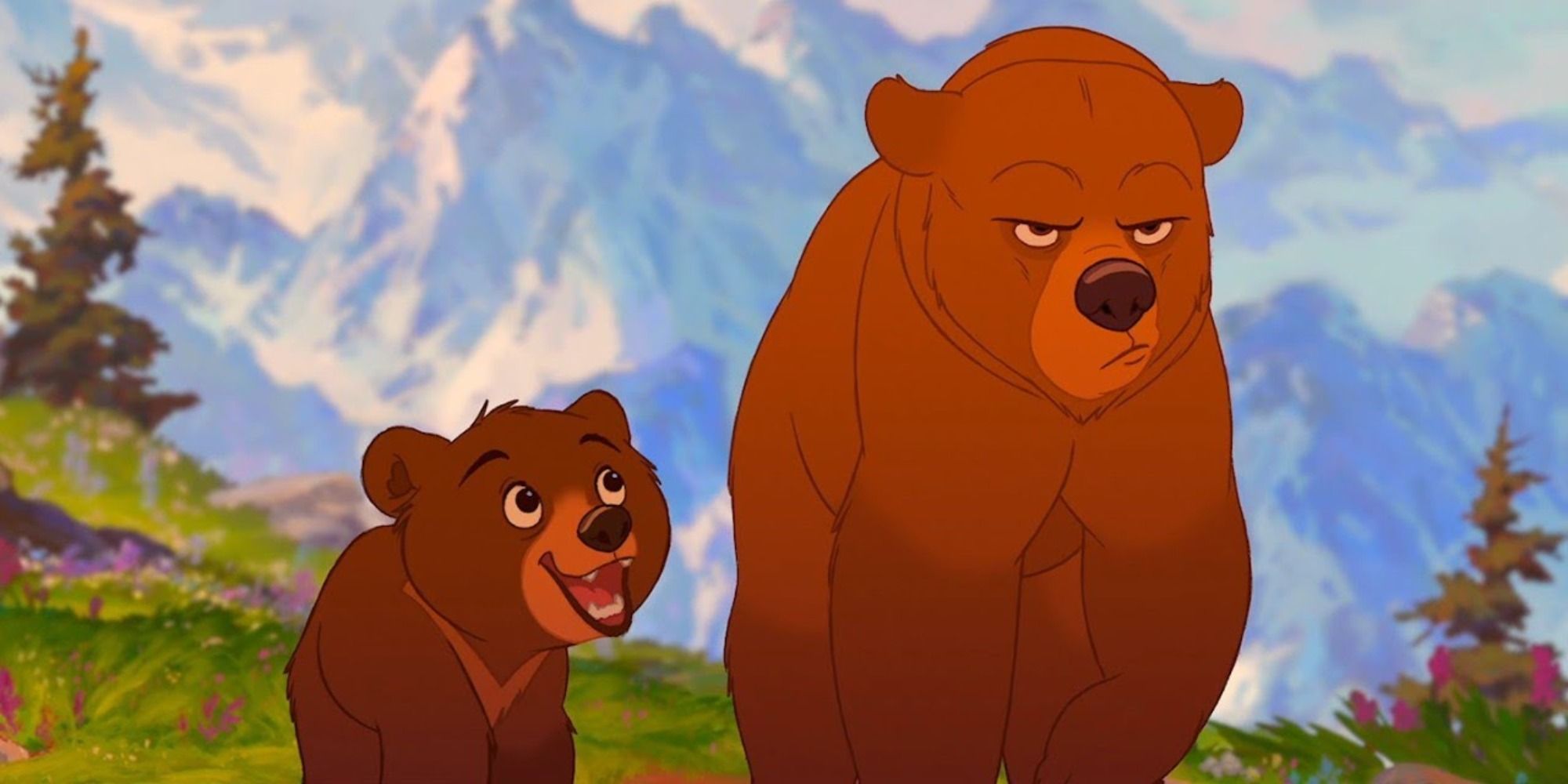 Brother Bear, directed by Aaron Blaise and Robert Walker, is the heartbreaking and incredibly underrated tale of a boy named Kenai who kills a bear in an act of revenge and is thus magically turned into a bear where he meets a young bear cub named Koda.
Kenai and Koda are not related, and while they have a very brotherly type of banter, Kenai definitely takes on a fatherly role in taking care of Koda. Their relationship is complicated, uncertain, and strained at times, but in the end, Kenai gives up his life as a human to care for Koda, learning to love and accept his as his own family.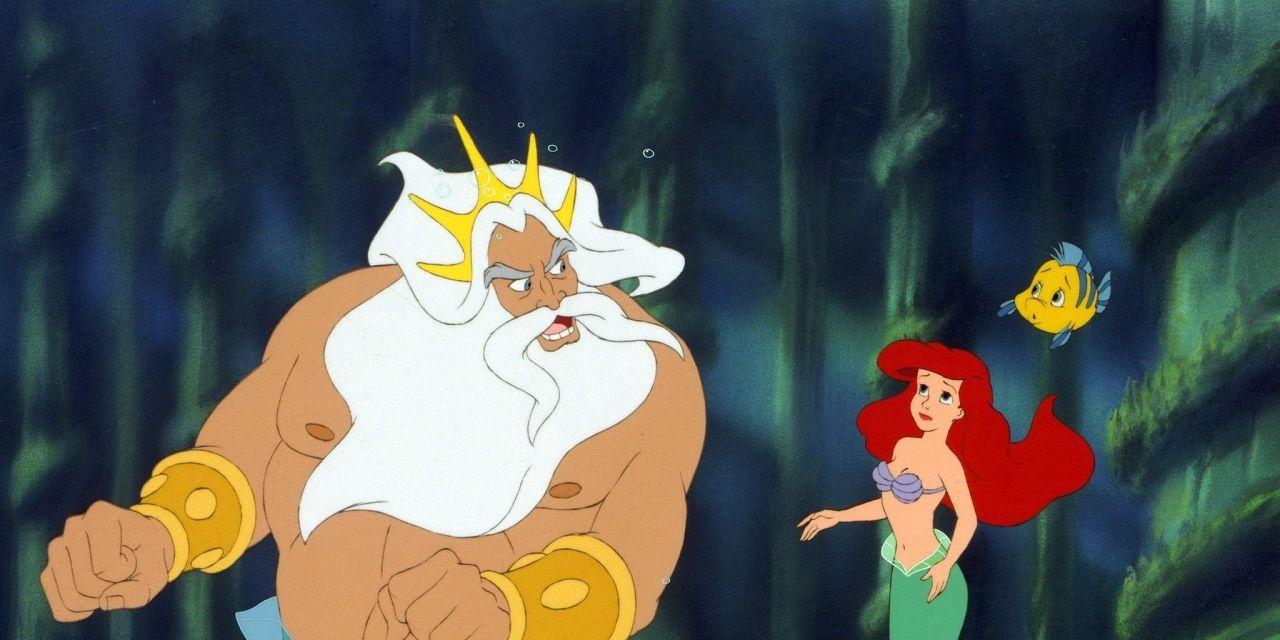 The Little Mermaid (1989), directed by Ron Clements and John Musker, the same directors as Treasure Planet (2002), is a classic princess movie following the mermaid Ariel who defies her strict father and makes a deal with the sea witch Ursula to make her temporarily human to be with the man she loves.
RELATED: 14 Disney Parents Ranked From Worst To Best
King Triton is not most people's first idea of a perfect father. He destroys Ariel's beloved collection of human artifacts and is quick to temper. But King Triton's flaws are driven by fear that he will lose his daughter and over the course of the film learns to let her make her own choices, eventually relieved that, ultimately, she is happy.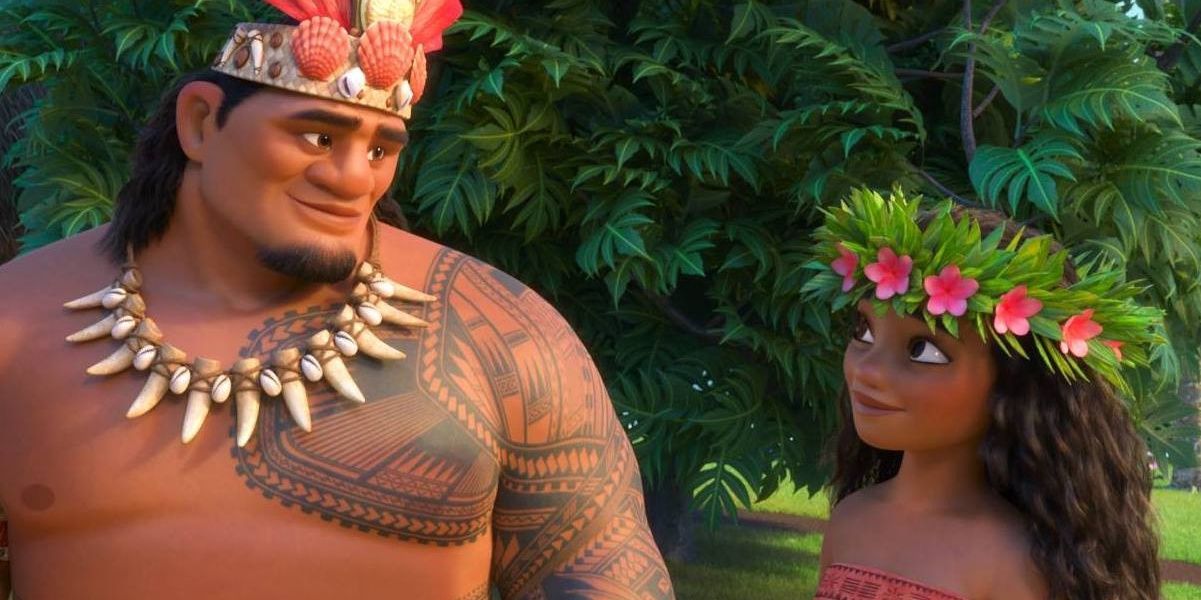 Moana, also directed by Ron Clements and John Musker, is a gorgeous Disney princess musical following Moana, the daughter of the Chief of Motunui, as she leaves the security of her village to journey across the sea and restore the heart of Te Fiti before the destruction of her home.
As a child, Moana always loved the ocean and has a heart for adventure, getting into trouble with her father who constantly preaches the dangers of leaving and ordering her to remain in the village. Her relationship with him is strained but he only wants to ensure that she's safe and it prohibits her from freedom. When she returns, he accepts her with open arms, the perfect, realistic love of a parent who loves their child and only wants them safe.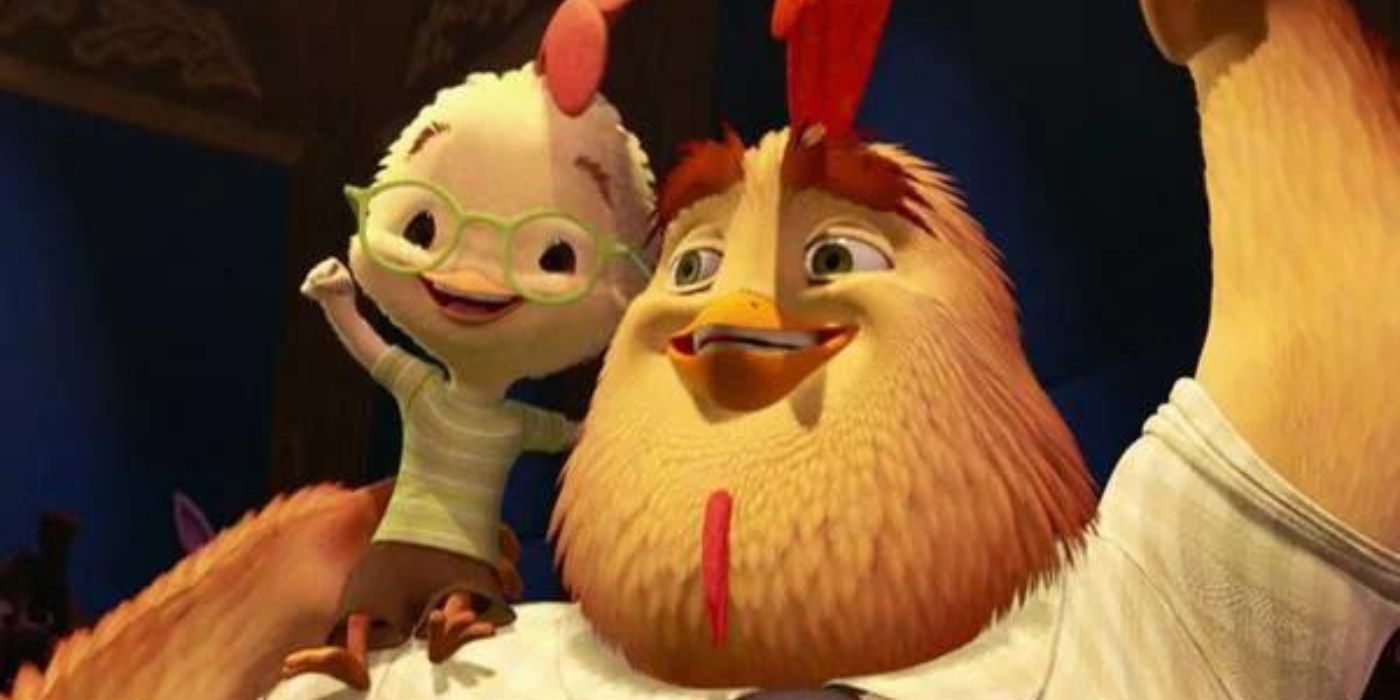 Chicken Little, directed by Mark Dindal, may not be everyone's first thought for a Disney film about fatherhood. It follows the young, outcasted Chicken Little and his group of friends as they urge the town to believe that the sky really is falling.
Chicken Little is a small, anxious, and physically inept chick who struggles to live up to his father who had been a popular star athlete in his youth, and his father struggles to understand his son who is so different from himself. Over the course of the film, Chicken Little learns to be himself, and not the idea that his father wants him to be, and his father learns to love and accept his son the way that he is.
Go to Source
Author: Mia Sunday