Warning! SPOILERS for Top Gun: Maverick.
Bringing back Charlotte "Charlie" Blackwood (Kelly McGillis) in Top Gun: Maverick would have ruined Maverick's (Tom Cruise) flawless ending. Joseph Kosinski took on the massive responsibility of making the sequel to Tony Scott's cult classic Top Gun, and he succeeded in making a worthy follow-up to the beloved blockbuster. While Top Gun: Maverick heavily relied on nostalgia, it doesn't bring back many characters from the first film, including Maverick's original love interest, Charlie. 
The events of Top Gun were kickstarted after Maverick and his RIO and in-flight partner, Nick "Goose" Bradshaw (Anthony Edwards), were sent to train at TOPGUN flight academy. There, they met a string of new characters, mostly people who were also at the facility for the same reason as them. Charlie was an astrophysicist and a civilian instructor tasked to share her knowledge with the rest of the batch, but it was clear from the get-go that she and Maverick were attracted to each other. Despite her initial hesitation, Charlie eventually started dating the daredevil pilot. They briefly broke up on the heels of Goose's tragic death, but they eventually got back together.
Related: Maverick Secretly Reveals Top Gun 3's Villain
When Maverick and Charlie reunited at the end of Top Gun, there was hope that they were in it for the long haul. It was surprising that Top Gun: Maverick gave Maverick a new love interest in Penny Benjamin (Jennifer Connelly) instead. As glaring as Charlie's absence was in the Kosinski-directed sequel, it was arguably for the best that she didn't return. 
There are conflicting reasons why McGillis didn't come back as Charlie in Top Gun: Maverick. According to Kosinski, he wanted Top Gun: Maverick to look forward instead of backward, so they were intentional in the legacy characters that they brought back for the follow-up. This reasoning checks out. Aside from Cruise's Maverick, only Val Kilmer's Tom "Iceman" Kazansky returned for Top Gun: Maverick from the original 1986 blockbuster. Despite his limited screen time, he was actually integral to the movie's narrative. However, McGillis has a different reason for Charlie's absence in Top Gun: Maverick. According to her, she believes that the decision was ultimately due to her age and looks. In a 2019 interview, she said, "I'm old and I'm fat and I look age-appropriate for what my age is, and that is not what that whole scene is about."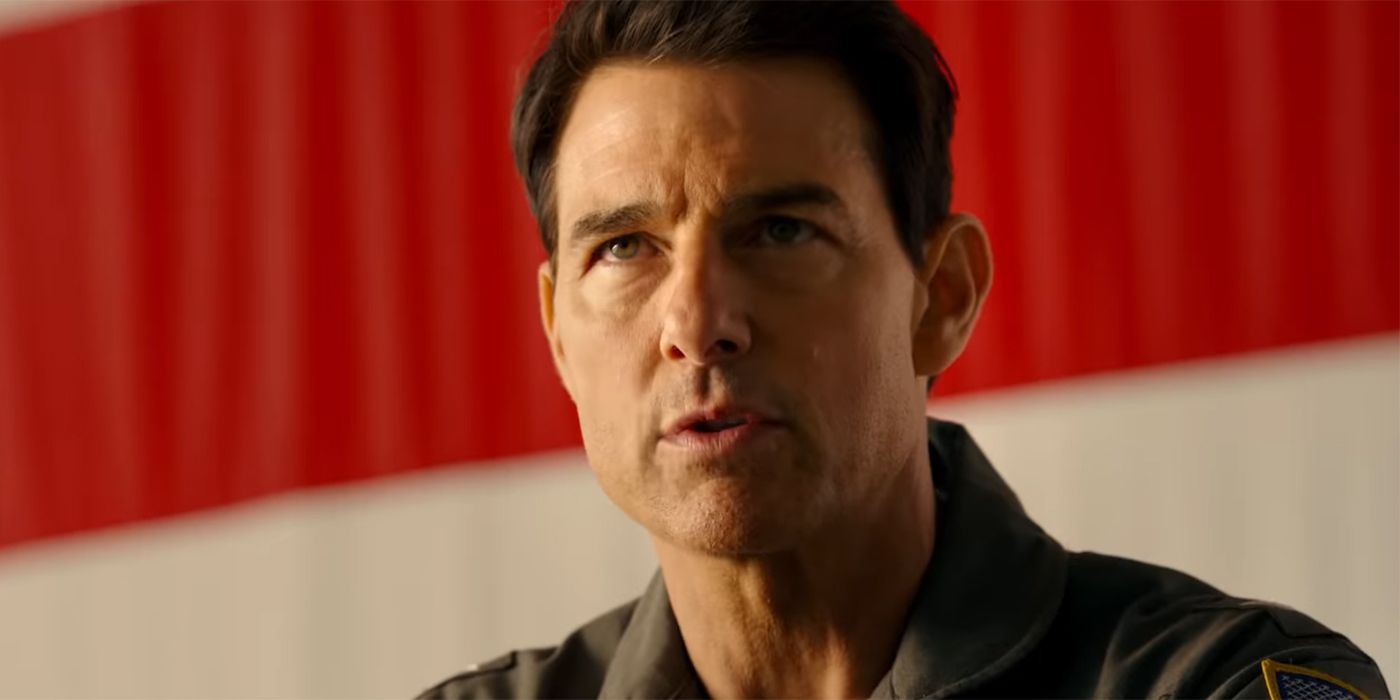 As surprising as it was to see Maverick with someone else, bringing back Charlie would have negatively impacted Top Gun: Maverick's story. As Kosinski mentioned, the film was meant to move the story forward and while that didn't stop it from leaning on nostalgia, the Paramount blockbuster did it so perfectly without making it look like the sequel was merely a cash-grab. In the film, Maverick was desperately hanging onto his glory days as a fighter pilot. Although he ultimately proved that he still has what it takes to lead dangerous missions for the Navy, it was clear that it's only a matter of time before he needs to actually retire and be grounded. Iceman himself knew this, hence his poignant advice to his flying partner, "It's time to let go." Between this and Maverick's conflict with Bradley "Rooster" Bradshaw (Miles Teller), Goose's son, that's more than enough ties to the past in Top Gun: Maverick. Bringing in Charlie would have bogged down the story and may have even taken some focus away from some of the other plotlines of the flick including establishing the new breed of fighter pilots that could continue the burgeoning Top Gun franchise.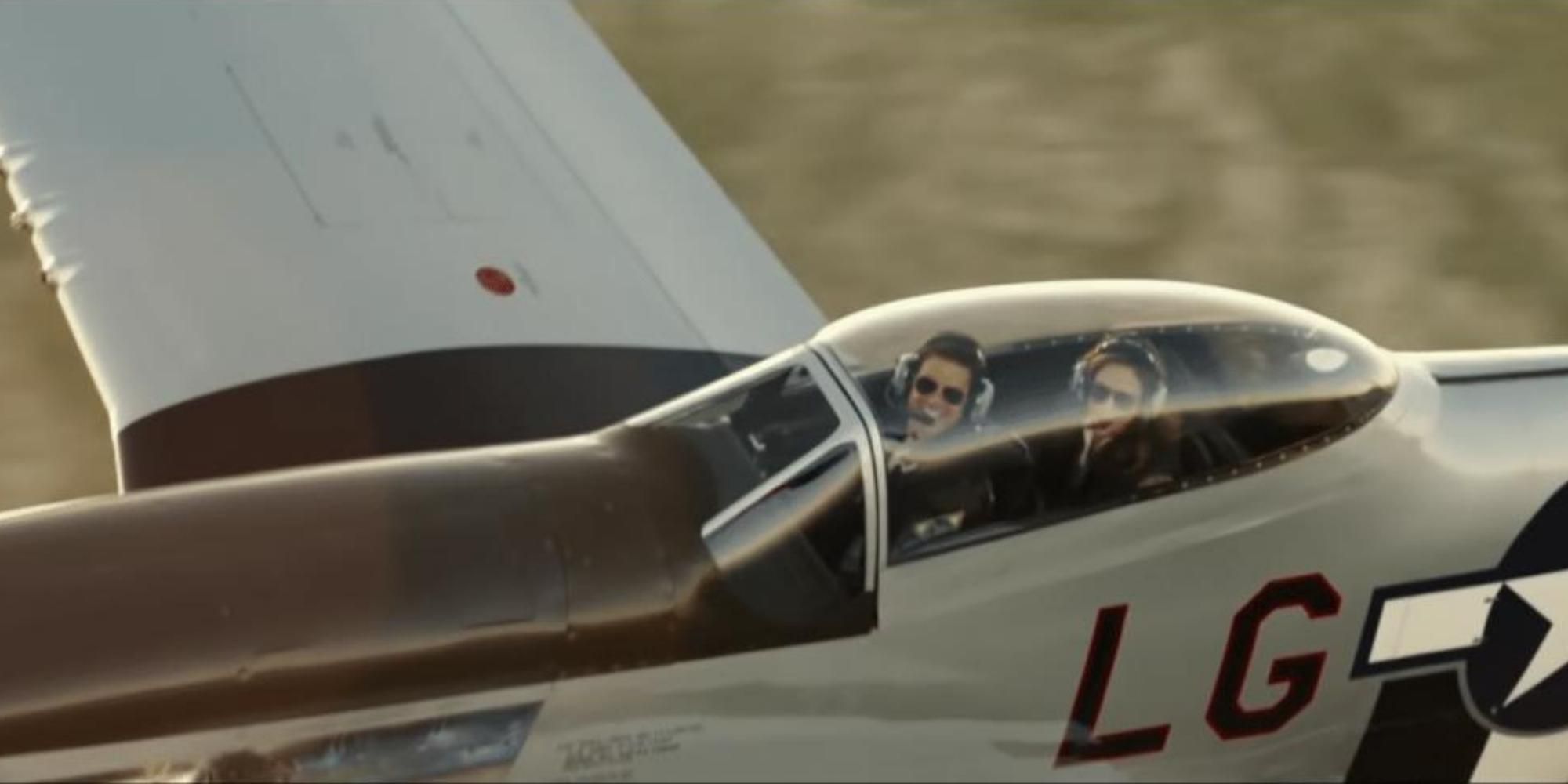 Interestingly, it's uncertain if Maverick retired at the end of Top Gun: Maverick. That being said, the film surely wraps up the character's personal arc. Given the death of Iceman and the success of what could be his final mission, not to mention his reconciliation with Rooster, the movie leaves him at a place where he can finally come to terms with his hang-ups and move forward with his life. Whether that's still being an active member of the Navy and a TOPGUN instructor or other pursuit is regardless. The important thing is that it gives him the opportunity to begin a new chapter in his life. Being with Penny somehow emphasizes that. While Top Gun: Maverick makes it clear that the pair had had some affair before, their relationship feels like a cleaner start for Maverick. Bringing Charlie back at the end without fully tackling what went wrong in their relationship would feel inappropriate with what Kosinski was trying to do in the movie which is to usher Mitchell into a new chapter in his life. 
More: Iceman's Top Gun 2 Role Supports Theories About Who Really Killed Goose
Go to Source
Author: Ana Dumaraog