The upcoming season four finale of Holey Moley will mark the end of another ludicrously fun dose of mini-golf hijinks. The sports reality show combines miniature golf with Wipeout, pitting golfers against each other through a series of increasingly bizarre holes.
Contestants not only need to bring a strong putting game, but have to athletically maneuver various wacky obstacles. The best holes in Holey Moley's history take advantage of the show's silly, lighthearted nature, and give hosts Joe Tessitore and Rob Riggle a chance to effortlessly bounce jokes back and forth.
10

Dragon's Breath
This hole might seem rather innocuous at first as it only requires golfers to make a simple, straightforward putt. The only hang-up is that they have to make that putt while they are literally on fire. This hole captures the goofy magic of the show, as there is great unexpected joy in watching synthetic dragons cover miniature golf contestants with flames.
RELATED: 10 Game Show Memes That Are Too Hilarious for Words
Most Holey Moley holes involve a test of physical strength, so it's refreshing to see one that involves more of a mental challenge. The golfers are protected from the flames with fireproof suits, but it's clear that many who brave the Dragon's Breath cannot handle the heat. The takeaway here is that not enough game shows light their contestants on fire.
9

Slip N' Putt
Holey Moley is executive produced by NBA superstar Stephen Curry, and one can imagine that he first pitched the show to ABC as a way to carry on the legacy of one of the network's most beloved game shows: Wipeout. Slip N' Putt is a hole that feels directly inspired by its big-balled predecessor, as it asks golfers the scale an icy hill before the putters are even involved.
Wipeout's connections to Holey Moley run even deeper, as the two shows are actually shot on the same ranch in the LA Valley. Slip N' Putt may be a reused Wipeout set, and the joy of watching contestants faceplant on national television harkens back to that show's best moments.
8

Frankenputt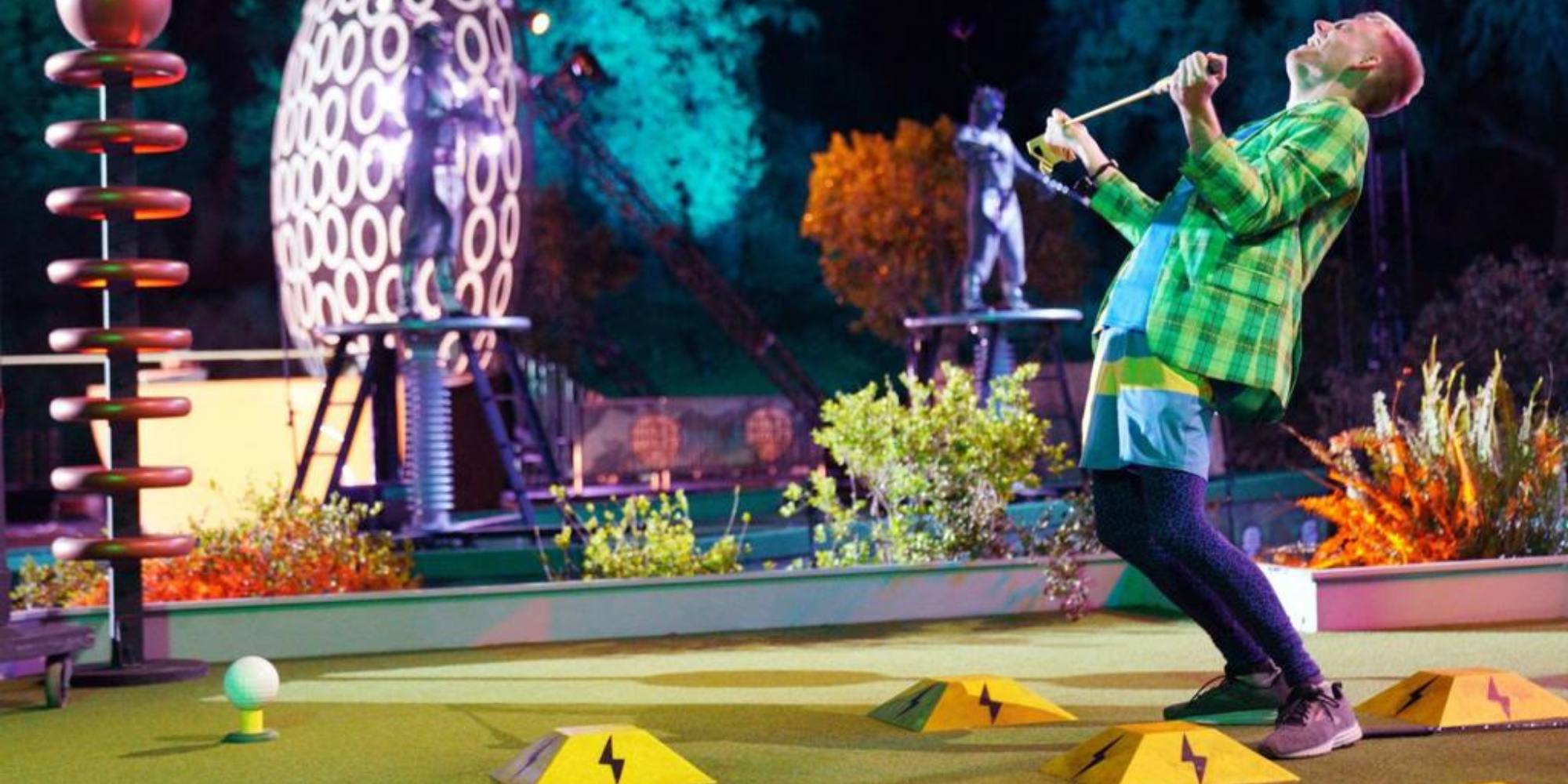 Holey Moley's producers must have been feeling very sadistic in season 2. It featured the show's only appearance of Dragon's Breath and Frankenputt, which might be even more extreme. Here golfers are hooked up with electrodes that shock them every time they miss a putt.
RELATED: 10 Biggest Win Streaks in Game Show History
The PGA tour could really use some of this showmanship. Golf purists would hate the gimmicks, but viewership for the US Open would surely rise if fans were worried about the legitimate threat of Tiger Woods getting electrocuted by a man in a gopher costume called Dr. Frankenputt.
7

Hole Number Two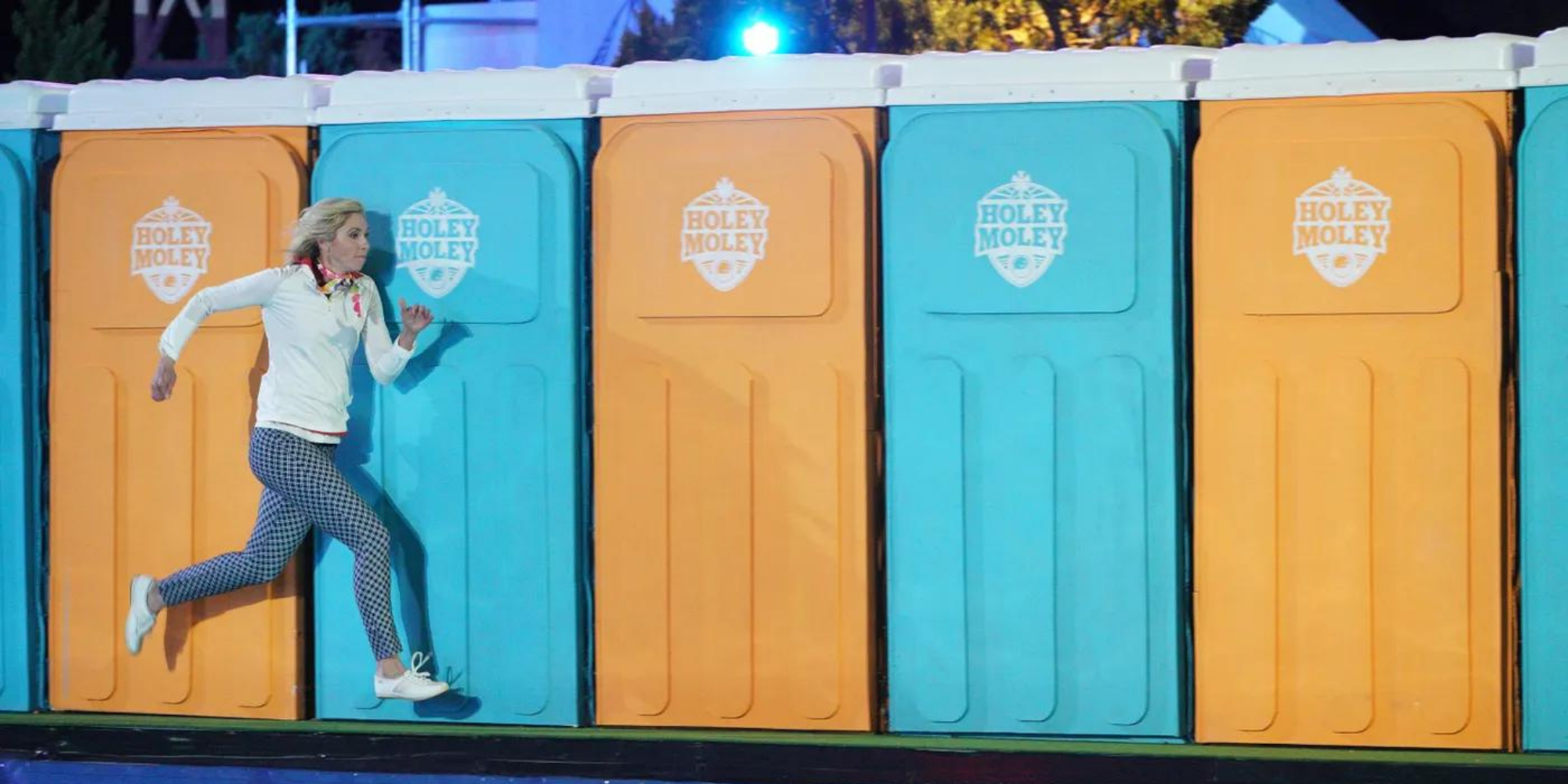 There has been a lot of great reality tv competition shows over the years, but Holey Moley's sense of humor sets it apart. Most of the holes on this show feature puns so childish that they had to have been written by a group of middle school boys, and Hole Number Two is no exception. After making a putt across a narrow ridge of porta-potties, golfers then must sprint across that ridge in 2.5 seconds, or else the porta-potty doors fling open and knock them into the water.
This hole captures the simple pleasure of watching someone get hit in the face with a door and then tumble into the water below. It's been so successful on the show that it's even been given an alternate version called Corn Hole. Instead of getting hit by porta-potty doors, contestants must try and outsprint an explosion of popcorn kernels.
6

Putt the Plank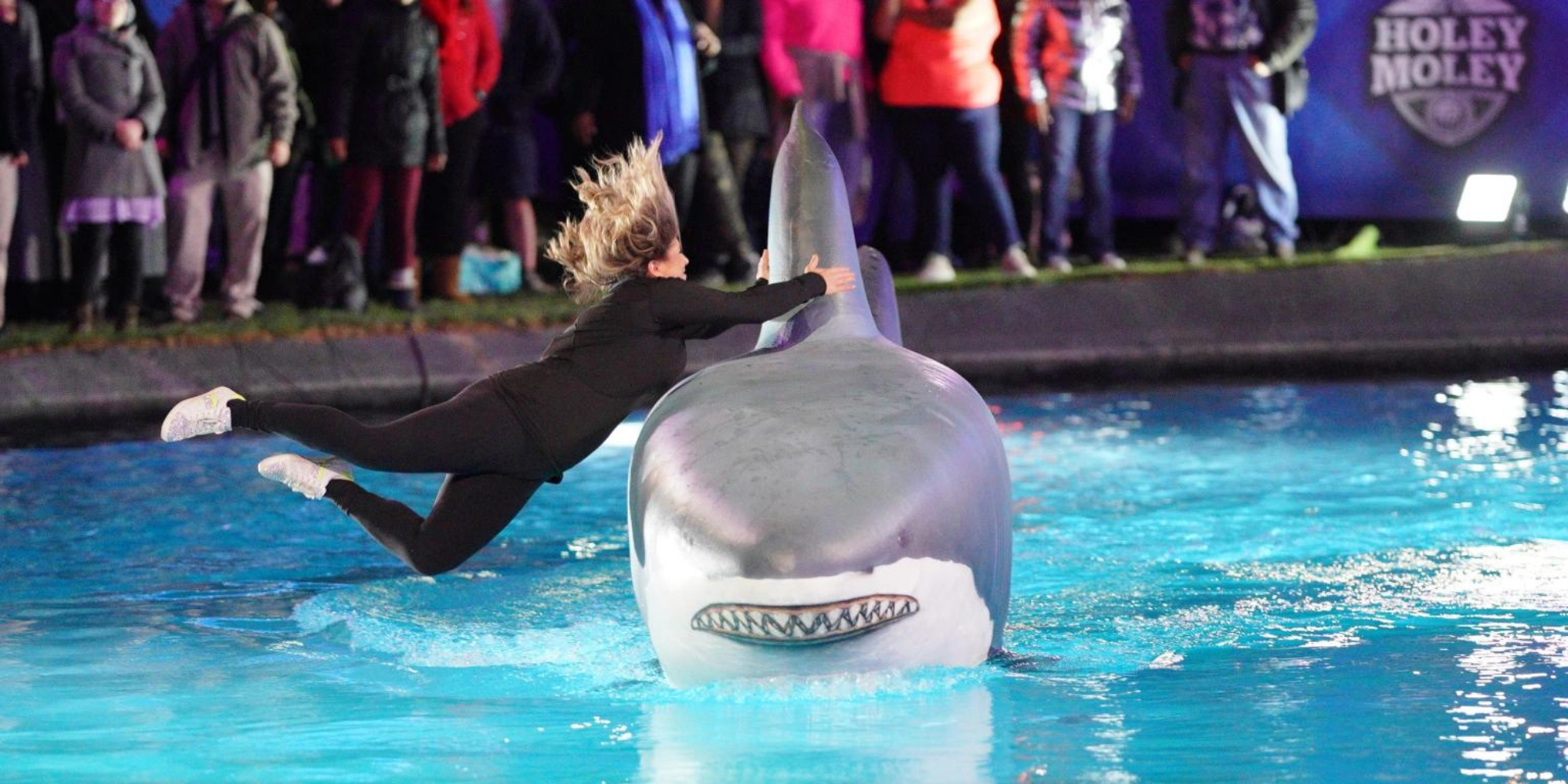 This is a hole that doesn't half-measure its wackiness, as it's bonkers from the windows to the walls. Golfers take an initial put that determines if Saturday Night Live alumn Jon Lovitz hits their next stroke with one eyepatch or two. From there they must make a jump onto a fast-moving mechanical shark and hitch a ride across the pool.
Captain "Long Jon" Lovitz is a real highlight here, as he not only gives the show his witty one-liners but also a surprisingly strong wedge game. The shark jump is also a funny gag, hinting that the show is "jumping the shark" in its bombastic second season.
5

Polecano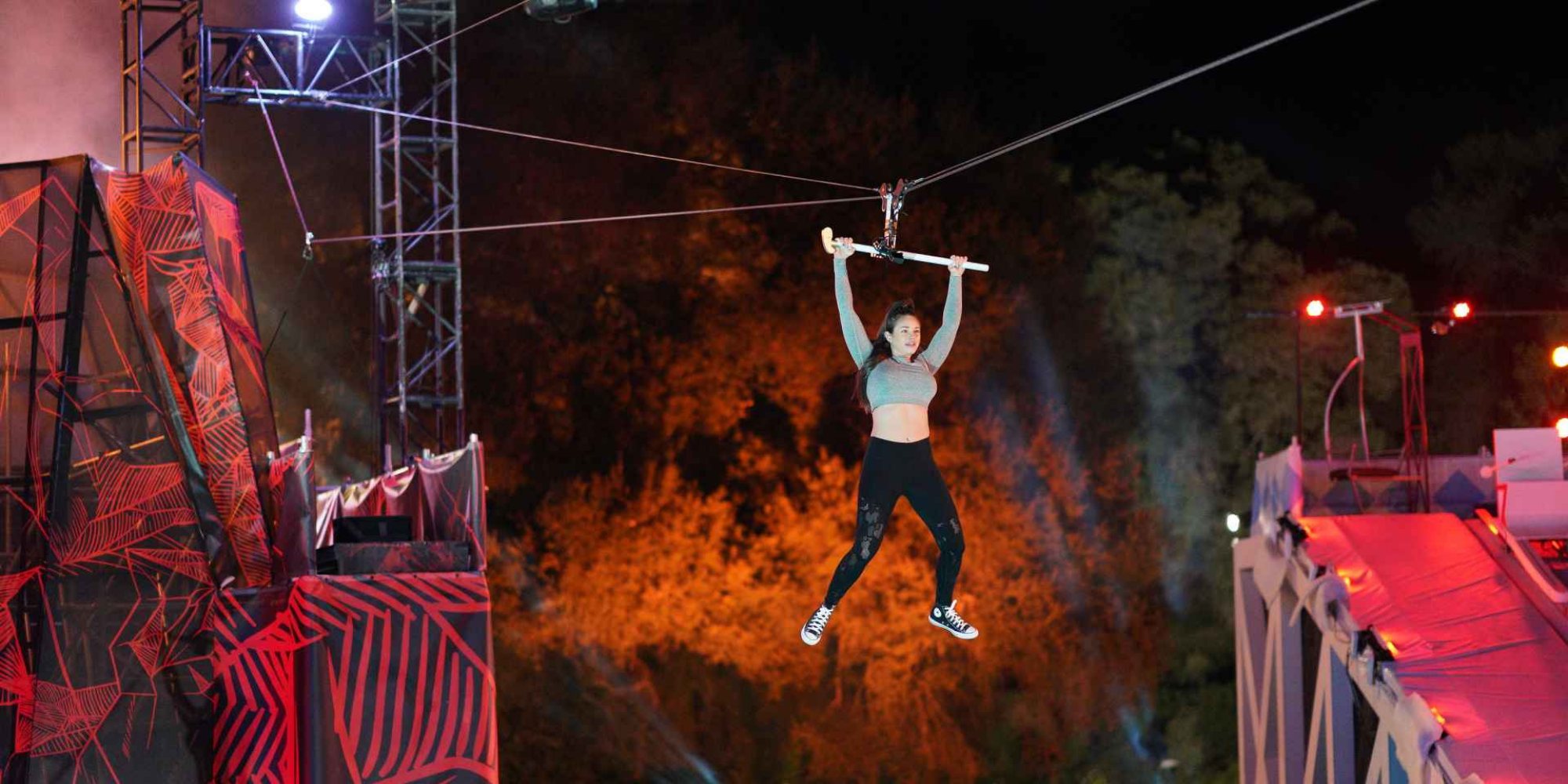 Polecano is one of several Holey Moley holes that feels like it might seriously injure someone someday. It requires golfers to jump off of a hurtling zipline onto a padded metal pole, causing a sudden impact that usually results in the golfer tumbling into the water below.
RELATED: 10 Reality TV Competitions With the Most Rewatch Value
Polecano's perilous nature makes it the home of some of the show's very best wipeouts. These spills are so great that they usually spark an instant replay analysis from the hilarious Rob Riggle, who will diagram where golfers went wrong in their attempts to hang on for dear life.
4

Diving Range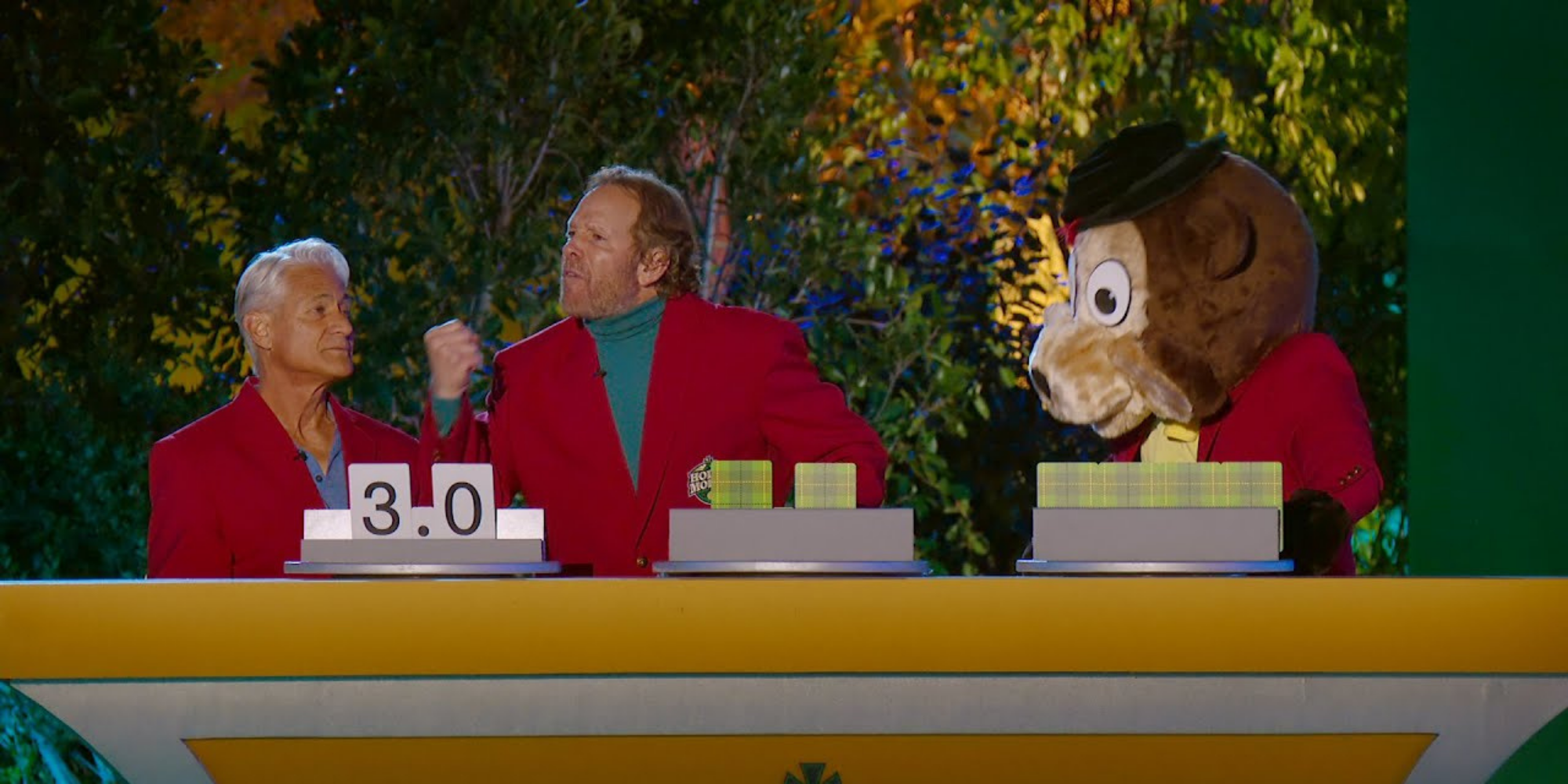 This hole involves a diving competition judged by Olympic diver Greg Louganis and Three Men and a Baby star Steve Guttenberg. The golfer with the lowest diving score is eliminated, and each time this ended up being the contestant with by far the best dive.
Holey Moley played some tricks on its audience with this hole. That oft-eliminated contestant was a ringer, former collegiate diver Joey Cifelli. Louganis and Guttenberg would ferociously nitpick his pristine dives, preferring the simple, crude dives performed by novices of the sport.
3

The Distractor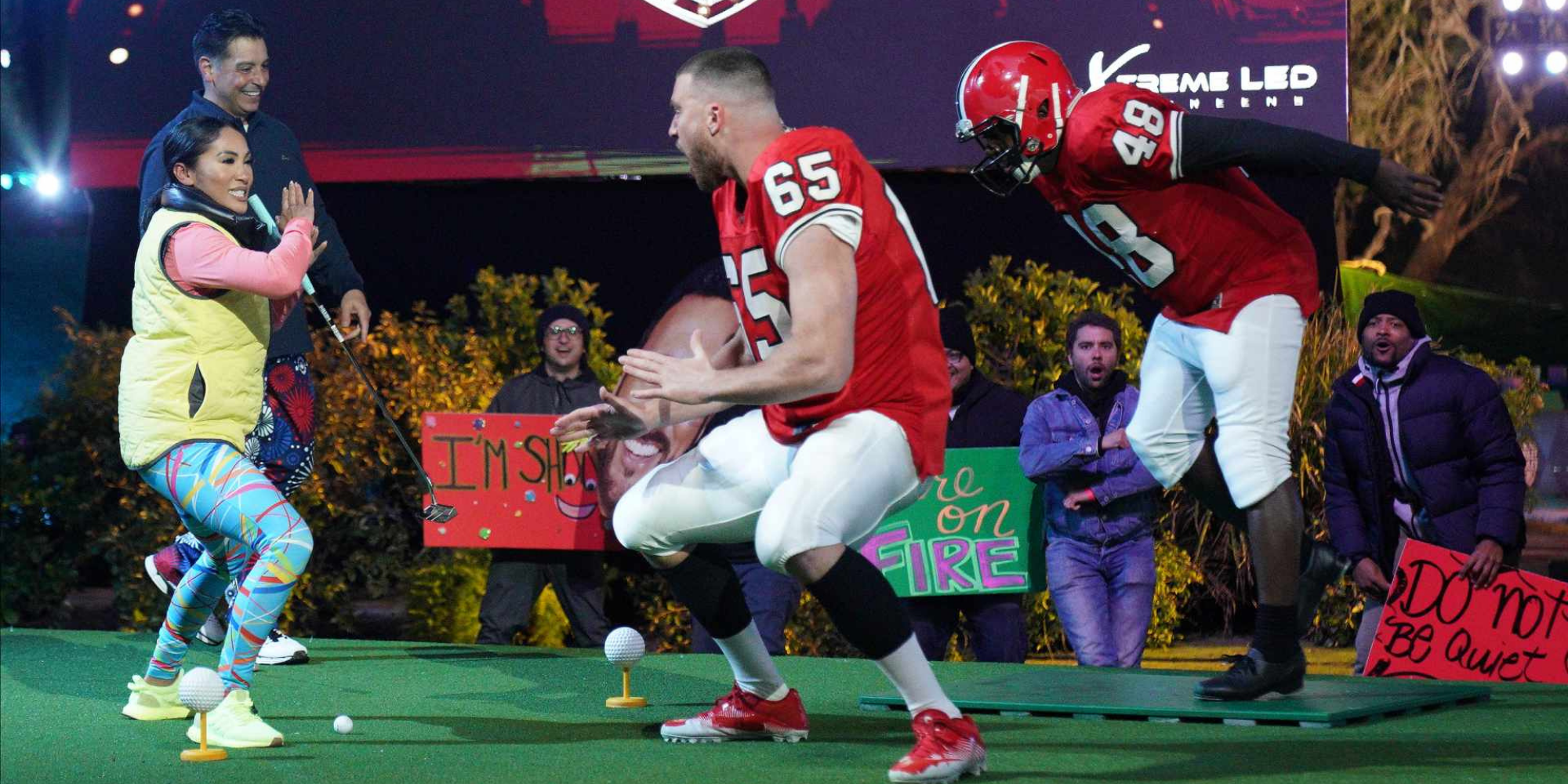 This is one of Holey Moley's simpler holes, as it requires golfers to sink a fairly easy put with one small catch: something incredibly distracting is happening right behind the hole. The show has featured a great lineup of distractions including sumo wrestlers, exotic dances, and a group of football players headlined by one of Madden 22's highest-rated players: Travis Kelcee.
The Distractor's variety with each of its appearances has helped it become one of two holes in the history of the show to appear in each of its four seasons. Rob Riggle's running gag where he excitedly anticipates a bear to be revealed as the next distraction was finally paid off this season, as he was conveniently absent when a bear was at last featured.
2

CaddySmack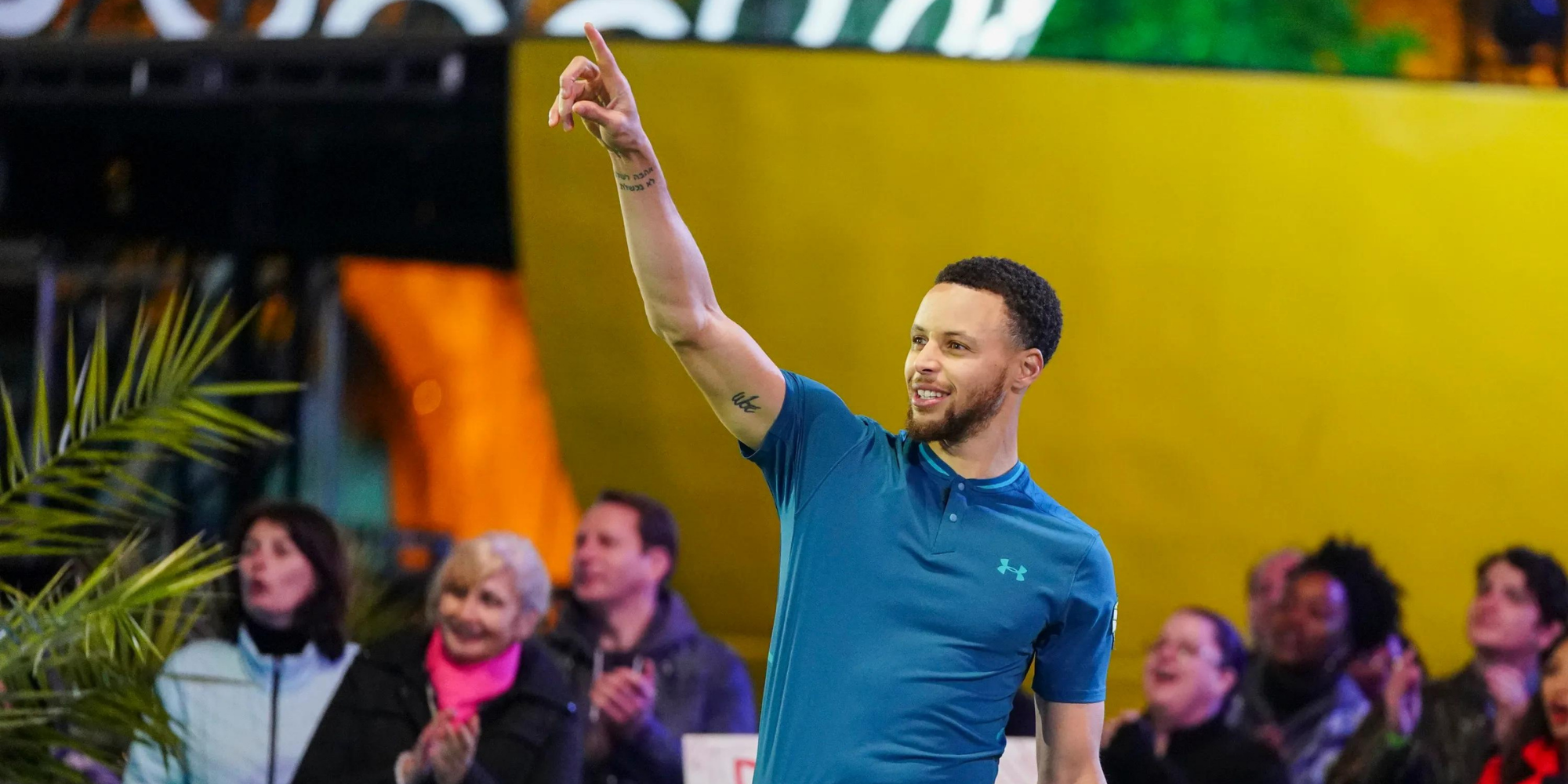 The onset of the global pandemic unfortunately limited the capacity that Steph Curry was able to participate in the show, as his appearances have become increasingly fleeting since the first season. In this hole he actually got in on the mini-golf action, matching up in a chip-shot duel against a robot voiced by Rob Riggle.
Curry definitely knows what he's doing on the golf course, as he got the better of the robot more times than not. His competitive nature leads to some great smack talk between him and Riggle, who always knows how to squeeze more laughs out of the show's goofy concepts.
1

Dutch Courage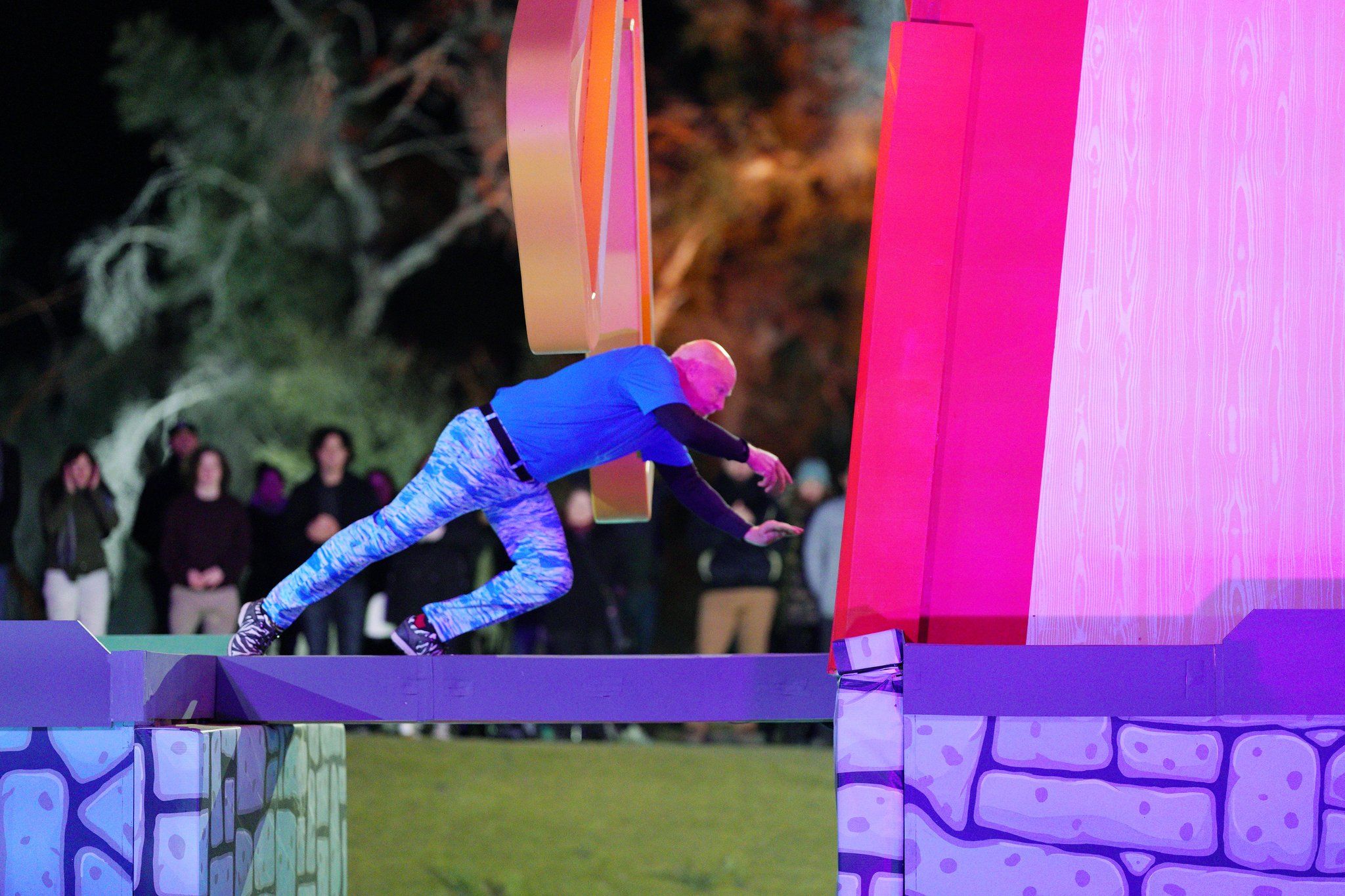 Dutch Courage is the other hole to feature in all four seasons, though it has received some significant upgrades over the years. It began with a simple request for golfers to run through a windmill without getting knocked into the water by the blades. Season 2 turned things up a notch with Double Dutch Courage, which added a windmill and increased the speed of the blades.
An added element of danger was added to the hole for seasons three and four, as the hole added flaming windmills and became Dutch Courage En Fuego. Fans of the show are wondering how much more the show's producers could add to the hole for season 5, but knowing Holey Moley it will be perfectly over-the-top.
NEXT: 10 Formerly Famous Game Shows That Have Since Been Forgotten
Go to Source
Author: Nick Allen