July 1, 2022, marks the big-screen arrival of Minions: The Rise of Gru, Illumination's origin story about everyone's favorite despicable cartoon villain. Steve Carell reprises the title role for the fifth time, adding to a highly versatile TV and movie resume that boasts an impressive balance of comedy, drama, animation, supporting work, and starring roles alike.
While certain online fansites like Ranker favor Carell's big, broad, crowd-pleasing comedies, others like Letterboxd tend to gravitate towards Carell's more impressive dramatic turns under the direction of some of the finest contemporary filmmakers around.
10

Despicable Me (2010) – 3.4

Stream On Peacock
Carell and company probably never thought that Despicable Me would become such a smashing success as a multi-billion dollar franchise. The first entry found Gru attempting to steal the moon like a craven Bond villain, only to have his soft heart penetrated by the cute little orphan girls who he eventually adopts as his own.
The delightful charms of a character who so badly wants to be a wicked villain but does not have the heart for it deep down is a wonderful dynamic that continues to squeeze out substantive storylines with surprising emotional depths. In preparation for The Rise of Gru, Letterboxd user Segundor rewatched Despicable Me, calling it a "Great film – emotional, funny, witty. I hope whoever came up with the idea for Minions got compensated well. Bro a genius FR FR."
9

Foxcatcher (2014) – 3.5

Stream On Starz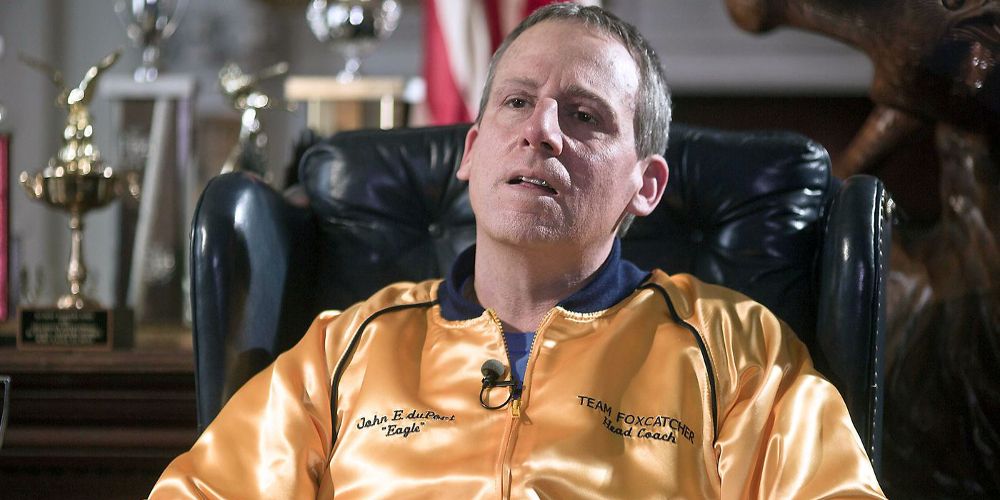 In an Oscar-nominated performance in which he's never been scarier or more chameleonic, Carell buries himself in the role of John du Pont in Bennett Miller's Foxcatcher, the unhinged and mega-wealthy business heir who decides he's the best man to coach the Men's Olympic Wrestling team in 1988 despite having no experience. A tragic true story of ambition, obsession, and the desperate search for approval, Carell has never been better.
With no shortage of effusive praise for the film on Letterboxd, SilentDawn nails the sentiment, calling the film "Incredibly startling in its enormity and beautifully distant in its vision: Foxcatcher is an American classic that combines impeccable performances, haunting cinematography, and an effortlessly tragic story in order to craft a film of mammoth and staggering flourishes."
8

Anchorman: The Legend Of Ron Burgundy (2004) – 3.5

Stream On Netflix & Paramount+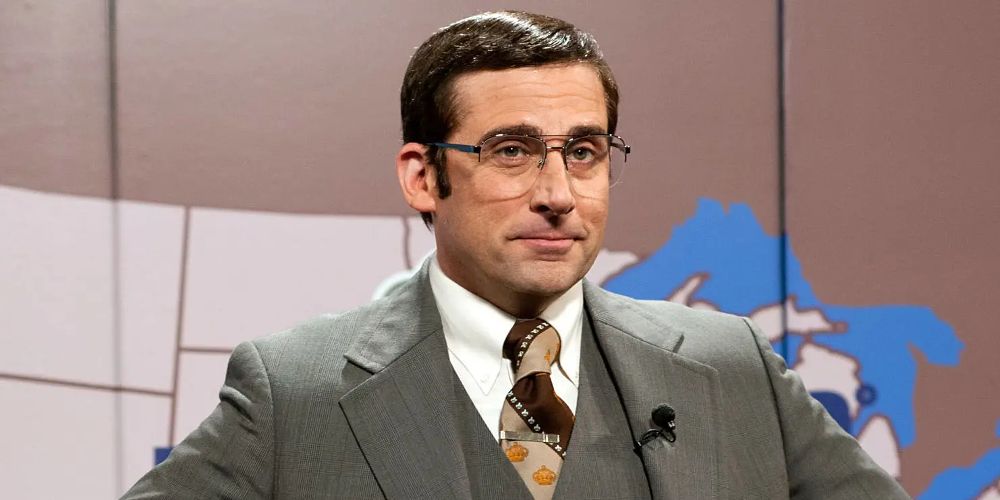 Looking back, Carell created an all-time iconic comedic character in Brick Tamland in Anchorman, the non-sequitur-spewing weatherman prone to fits of violent rage. The Legend of Ron Burgundy has ascended to classic status over the past two decades, chronicling the triumphant rise and tragic fall of the titular mustachioed San Diego newsman (Will Ferrell).
While Letterboxd user Wyatt42090 makes a good point by saying "this is probably the most quotable movie of all time," DirkH does one better by pinpointing what works so well in the film, adding "Anchorman has deadpan absurdism in spades. It plays everything with a straight face and it's just absolutely ridiculous. The dialogue, the physical comedy, the plot, and the spontaneous spells of absurdity make this film a cocktail that clicks really well with me."
7

Crazy, Stupid, Love. (2011) – 3.6

Stream On Netflix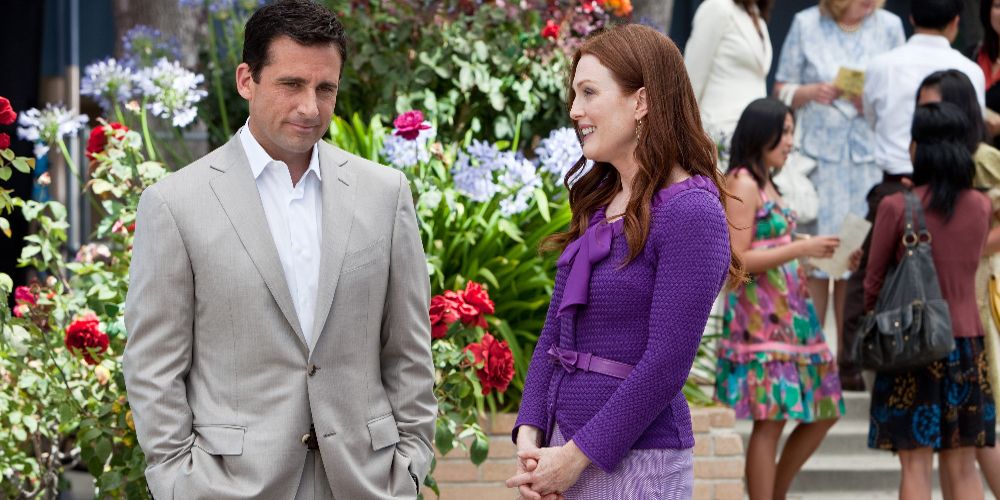 The final tender, tear-jerking exchange between Carell and Julianne Moore is alone worth the price to experience Crazy, Stupid, Love, one of the best rom-com of the 2010s. Featuring a stellar ensemble cast, the crowd-pleasing flick finds Carell playing Cal, a staid middle-aged married man who remakes his image after his wife (Moore) files for divorce, taking guidance from a hip lothario (Ryan Gosling) who ends up falling for Cal's daughter (Emma Stone). The way the film ties together multiple narratives at the end is truly special.
While most Letterboxd users are quick to note Gosling's pizza scene, Simon Ramshaw puts it well, stating "Just when you thought Ryan Gosling couldn't get any cooler, and when you thought Emma Stone couldn't get any sexier, and couldn't think Steve Carell couldn't get any more likable, this comes along."
6

The Way Way Back (2013) – 3.6

Stream On HBO Max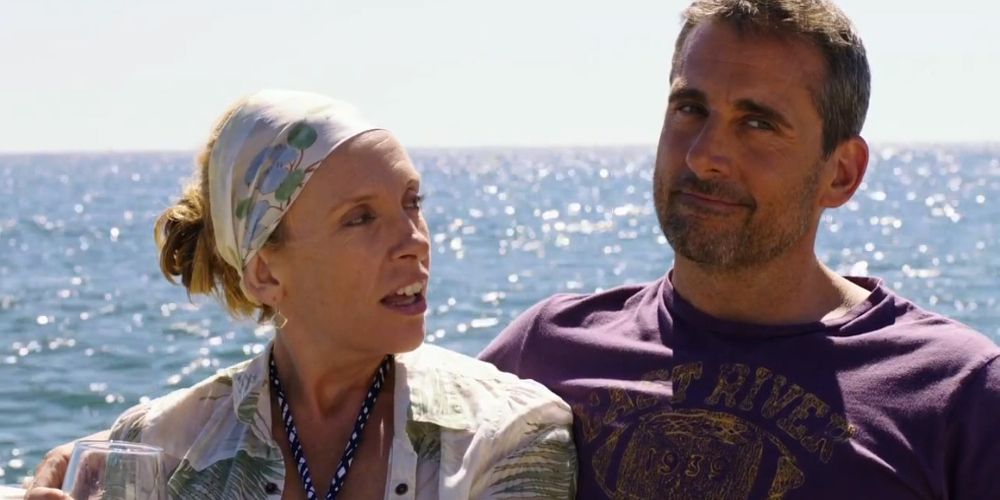 One year prior to delivering his terrifyingly antagonistic role in Foxcatcher, Carell was exploring his unlikable dark side in The Way Way Back, an affirming must-see coming-of-age tale directed by Jim Rash and Nat Faxon. The story traces Duncan (Liam James), a 14-year-old sent to stay with his mother and her cruel boyfriend Trent (Carell) at his Massachusetts beach house, where he begins working at a local water park and meets the girl of his dreams.
In his 5-star review of the film, Michael Clarke rightly notes that "Steve Carell was a brilliant d***, which was nice to see him playing such a different character. The story is a simple coming-0f-age film, but thanks to a really sharp script, fantastic performances, and wonderful chemistry, this film is, without a doubt, one of my favorites of the year."
5

Minions: The Rise Of Gru (2022) – 3.7

See In Theaters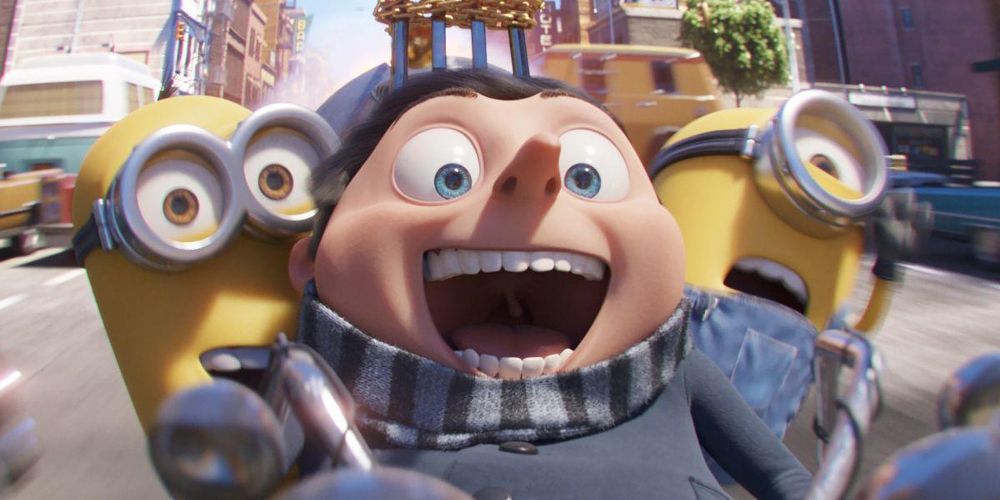 Leapfrogging the first four franchise entries to reign supreme in the eyes of Letterboxd voters, Minions: The Rise of Gru appears to be a return to form for Illumination's latest. An origin story set in the 1970s, the movie documents how and why Gru (Carell) became the despicable villain hell-bent on world domination.
While MischkaAzzura is quick to note how "the 4d experience made it funnier," Jed Chua gets far more candid, stating "If you're a huge fan of Gru and the Minions then The Rise of Gru will be the same old experience that you've grown accustomed to. The creators of this series know their audience well and they have efficiently made the best possible outcome with the least effort possible." Regardless of how well the film performs, Carell has already signed on for Despicable Me 4.
4

Suits (1999) – 3.8

Not Currently Available To Stream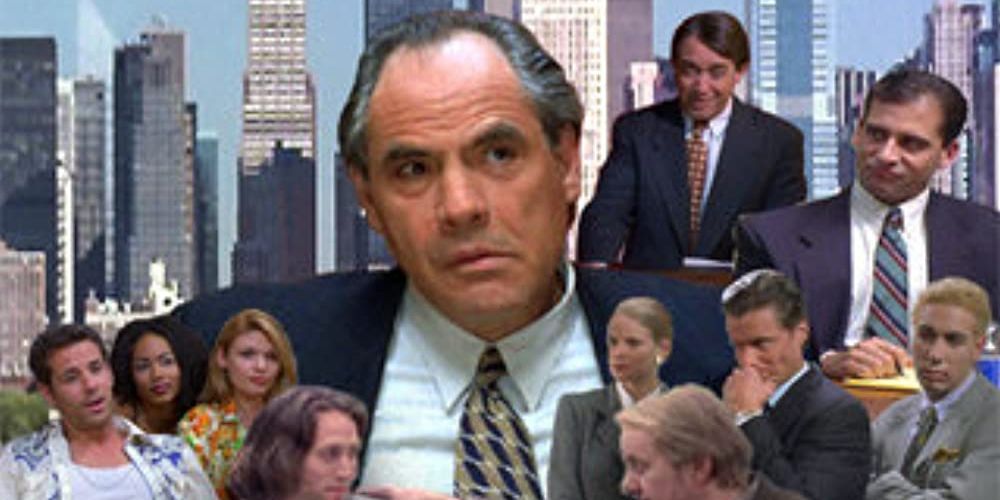 For some strange reason, Steve Carell's glorified cameo in the long-forgotten 1999 comedy Suits is included among his best movies to date by Lettreboxd users. Credited as Steven Carell in the role of United Standards 2, the movie follows rival advertising companies attempting to create a marketing campaign for a deodorant company.
Despite earning a paltry 3.8/10 IMDb rating, Suits was moderately praised for its scathing indictment of the advertising industry, with comedian Robert Kline standing out in the lead role. While Carell is hardly in the movie, he'd find his big breakout movie role in Bruce Almighty just four years later.
3

The Big Short (2015) – 3.8

Rent On Apple TV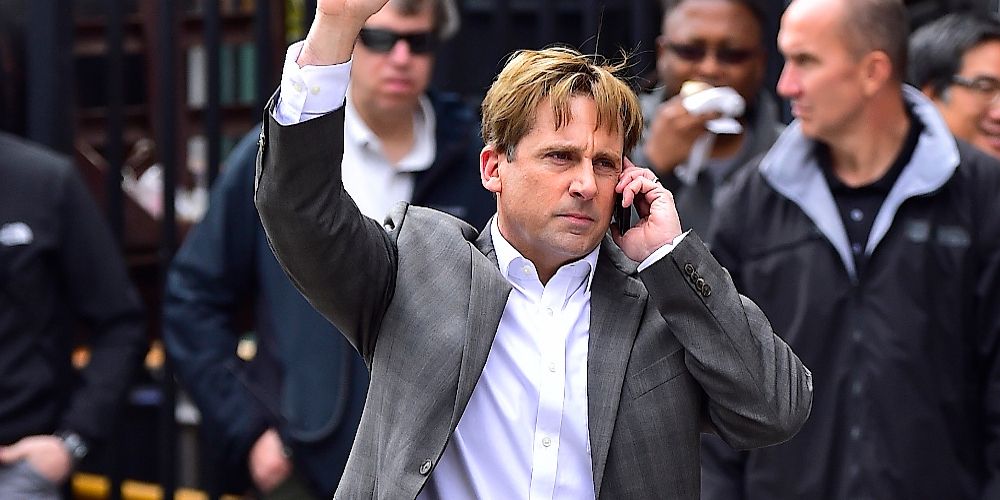 Adam McKay's The Big Short offered such a blistering assault on the economic collapse brought about by the housing bubble in the U.S. in 2007 that it won an Oscar for Best Writing, Adapted Screenplay. In one of his best roles, Carell gives a supremely balanced comedic and dramatic turn as Mark Baum, a brilliant but venal investor who made a fortune by shorting CDOs during the crisis.
Directed with stylish verve to keep the otherwise boring material fresh and vibrant, Travis Lytle offers trenchant insight into the movie, adding "The Big Short plays like a caustic love letter to the first decade of this century. A light-toned yet critical examination of the financial meltdown whose scars are still obvious across the globe, McKay's film is a smart and well-cast drama."
2

Beautiful Boy (2018) – 3.8

Stream On Amazon Prime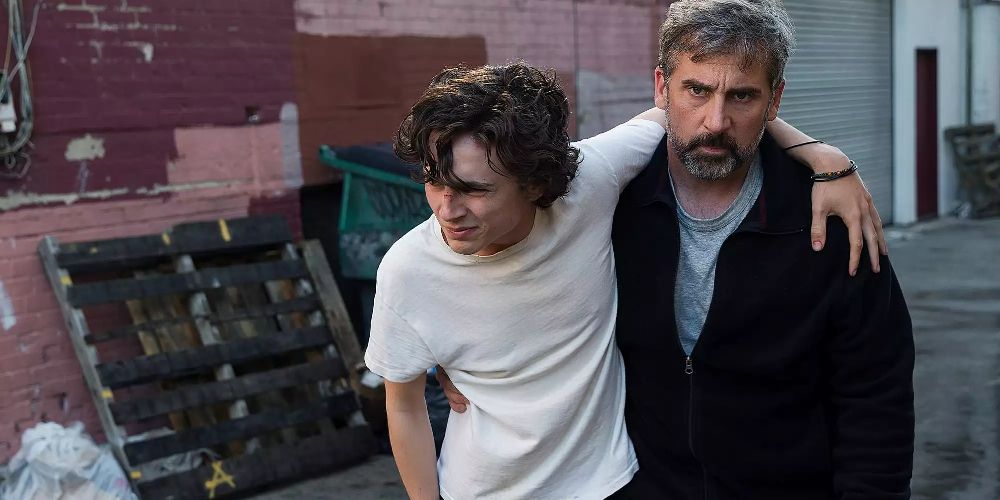 As difficult as the subject matter is, those who make it to the end of Beautiful Boy will be rewarded with a profound emotional blast to the heart and soul. Based on a true story, the movie traces the destructive drug addiction of teenager Nic Sheff (Timothée Chalamet) and the compassionate attempt by his father David (Carell) to help him break his habit, recover, and live a healthier life.
A painfully intimate portrait of drug abuse, the aching father-son bond in the film has made Letterboxd fans like Eli Hayes claim the film "is possibly the most realistic depiction of addiction at a young age that I've ever seen – right up there with Christine F. A masterful, music-centric exploration of abnormal psychology and substance dependence."
1

Little Miss Sunshine (2006) – 4.1

Stream On Hulu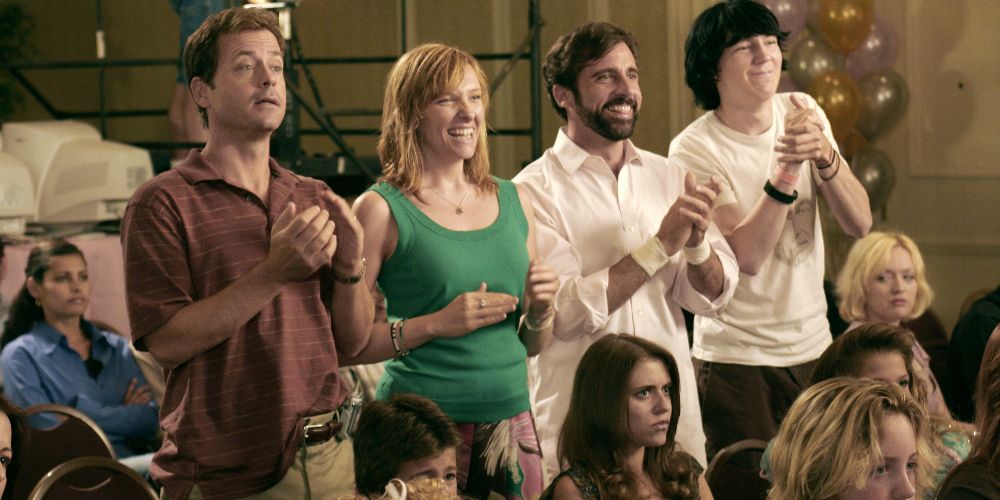 Marking his first real dramatic departure from his funnyman persona in Little Miss Sunshine, Carell gives a deeply moving portrayal of an uncle fresh off of a suicide attempt who rises to the occasion to support his niece and nephew during a road trip to a California beauty pageant. The way Frank (Carell) encourages Olive (Abigail Breslin) to be herself on stage during the finale is as cheerfully uplifting as can be.
Thanks to the real and relatable characters to identify with each step of the way, the deftly woven balance of aching drama and relieving humor has led to arguably the best descriptor of the film by the #1 gizmo fan, who received over 6,000 likes for stating "I can't believe this movie simultaneously caused and cured my depression." Whether playing comedy or drama, Carell tends to elevate whatever project he participates in.
Go to Source
Author: Jake Dee