After endless issues and delays, The Black Phone has finally hit movie theatres. Blumhouse, the studio behind the film, has poured a ton of money into advertising and will no doubt be looking to the latest horror masterpiece to the bank. The Black Phone certainly combines many of the elements of a successful horror flick. With a strong villain, eerie imagery, and a hot director, the movie is poised to bring in truckloads of cash from slasher fans around the world.
Ethan Hawke is experiencing a resurgence, too. After a surprisingly great turn as lead villain Arthur Harrow in Disney's Moon Knight, Hawke has re-emerged as a leading front man worthy of praise. He's an actor that's often overlooked but his varied roles have made an impact over the years. These Ethan Hawke movies found an audience and made his bosses some serious cash. It wouldn't be surprising if The Black Phone continues Hawke's successful run in 2022.
10

Boyhood (2014) – $48.1M
Boyhood started as a unique idea for a movie but soon grew into a cultural phenomenon. As the first movie to be filmed in real-time spanning multiple years, Boyhood captivated audiences with its strong acting and modest charm. From 2002 to 2013, director Richard Linklater gathered the cast together annually to film this coming-of-age story about a six-year-old boy growing up and dealing with the challenges of everyday life.
RELATED: Every Movie Directed By The Black Phone's Scott Derrickson, Ranked By IMDb
Hawke's performance in Boyhood was particularly outstanding. He was nominated for Best Supporting Actor at the 87th Academy Awards. Although he didn't win, Boyhood was considered a rousing success among critics and a modest success at the box office. The film made $48.1M worldwide (via Box Office Mojo), more than enough to offset its measly $4M budget.
9

Taking Lives (2014) – $65.4M
In Taking Lives, an FBI profiler is called in to help the French Canadian police solve a grisly murder. Unfortunately, an outstanding cast comprised of Angelina Jolie, Ethan Hawke, and Kiefer Sutherland – to name a few – couldn't elevate this middle-of-the-road crime story into anything memorable.
Speaking with The Guardian, Hawke called the movie "terrible" and says it was made during a dark time in his life when he was trying to figure out what type of actor he wanted to be. Audiences didn't connect with the movie either, and it only made $65.4M at the box office worldwide (via Box Office Mojo).
8

The Northman (2022) – $68.6M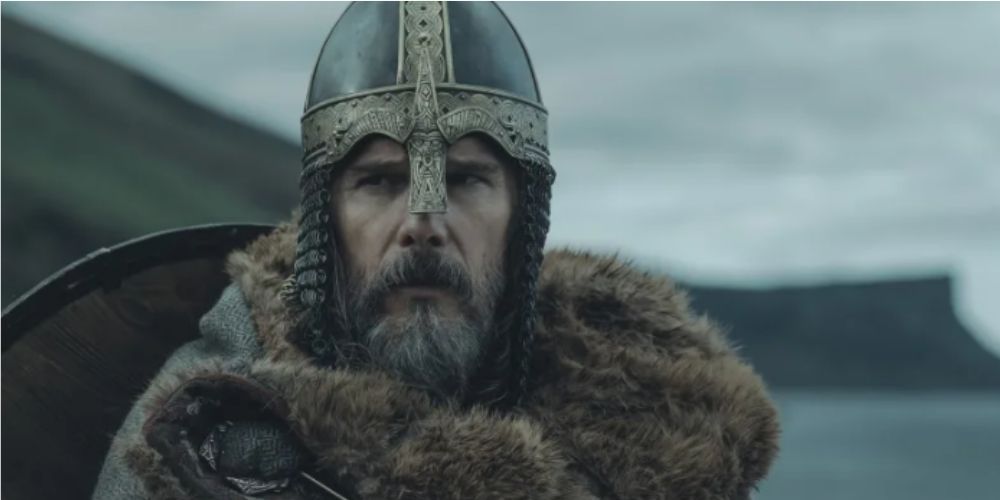 One of the most recent films in Hawke's repertoire is Robert Eggers' The Northman, an epic Viking adventure starring Alexander Skarsgård, Nicole Kidman, and Anya Taylor-Joy. The story follows Amleth (Skarsgård), a Viking warrior prince who is set on avenging his father's death. Hawke plays the father of King Aurvandill, so his part is fairly small and straightforward.
Despite critical acclaim, The Northman failed to find commercial success. The film's dark tone and 137-minute runtime didn't appeal to some moviegoers. It underperformed at the box office, bringing in only $68.6M to date worldwide (via Box Office Mojo).
7

Lord of War (2005) – $72.6M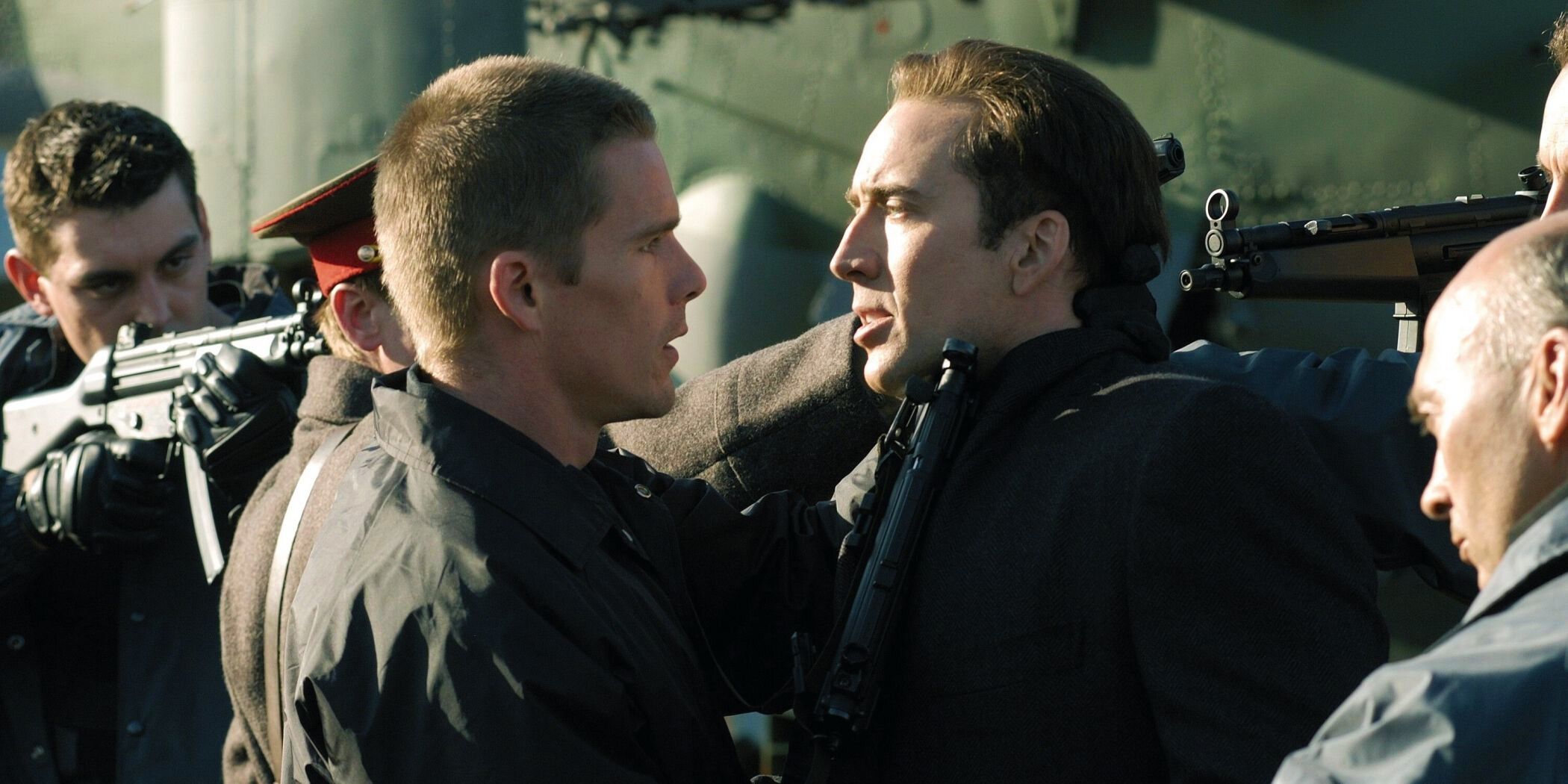 Lord of War is perhaps best known as one of Nicolas Cage's better action movies to come out of the 2000s. As famously reported, Cage has spent the better part of a decade taking on underwhelming acting jobs to pay his way out of massive debt. Money issues aside, Lord of War was both a comeback of sorts for Cage and an interesting expose on the underground world of arms dealing.
RELATED: Best Nicolas Cage Movie References In The Unbearable Weight Of Massive Talent
In the film, Cage struggles with the morality of his profession while being hunted by Interpol agent Jack Valentine (Hawke). Hawke brought an intensity to the role that matched Cage's boundless energy, which is not an easy thing to do. For his efforts, Hawke helped Lord of War $72.6M internationally (via Box Office Mojo). Not a bad figure, but probably not the best for a high-powered action movie with a $50M budget.
6

Sinister (2012) – $82.5M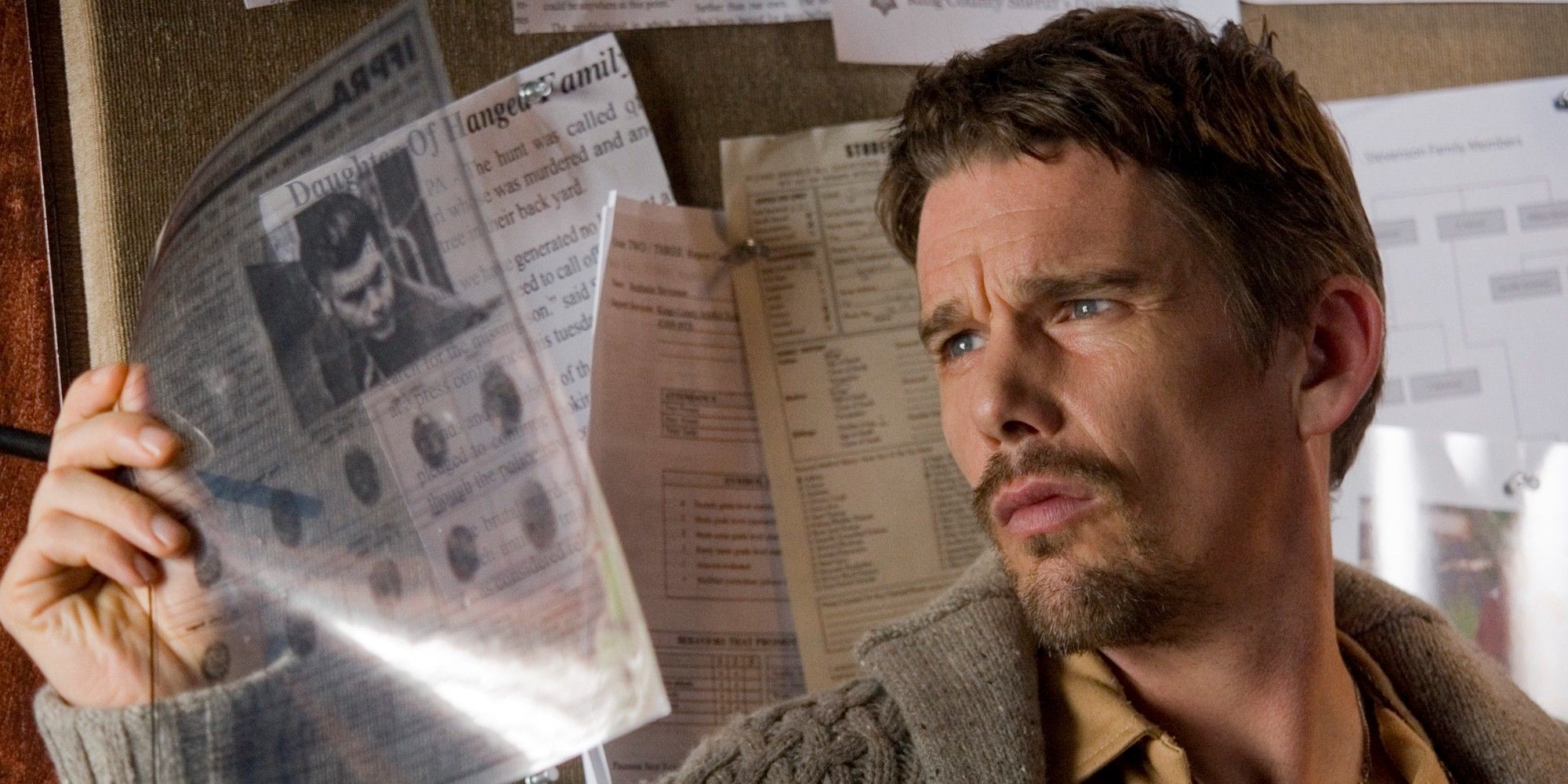 Another film Hawke previously made with Scott Derrickson is 2012's Sinister. The story follows Hawke as crime writer Ellison Oswalt, who finds a box of old movies in his new house. Once Oswalt realizes the movies contain evidence connecting to a decades-old serial killer, it's a race against time to uncover the truth.
Sinister was released to generally positive reviews, with critics praising its commitment to deeply frightening scenes that play with the viewer's psyche. It's considered a huge commercial success for both Hawke and Derrickson, making $82.5M worldwide against a measly $3M budget (via Box Office Mojo). It's no surprise that the pair chose to connect again for The Black Phone.
5

The Purge (2013) – $89.3M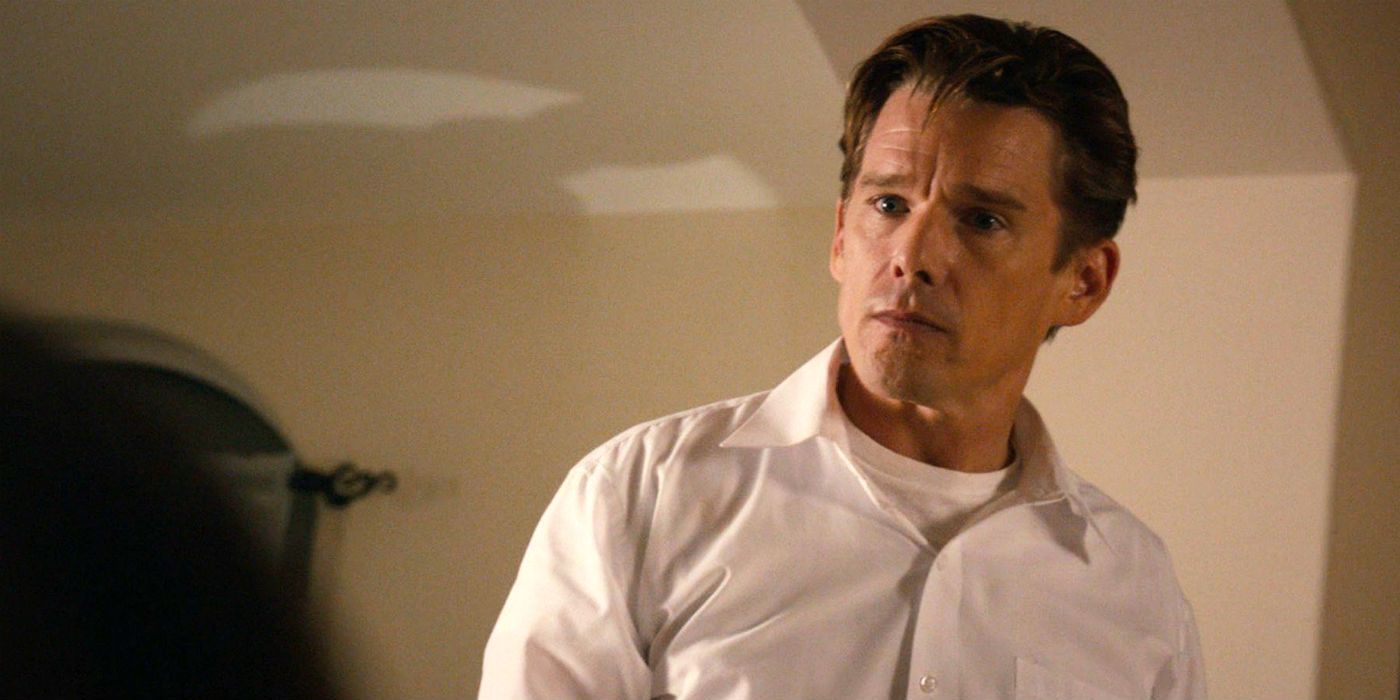 The Purge started a new chapter in American horror history, combining dystopian themes with terrifying jump scares. For one night every year, all crime is legal and no emergency services are available. Chaos ensues and James Sandin (Hawke) is left to defend his family from the murders and pillagers lurking in the night.
The Purge was a massive hit. Not only did it spawn several sequels and spin-off movies, but its also unique story struck a chord with moviegoers. Mediocre reviews didn't stop The Purge from pulling in $89.3M worldwide (via Box Office Mojo).
4

Training Day (2001) – $104.8M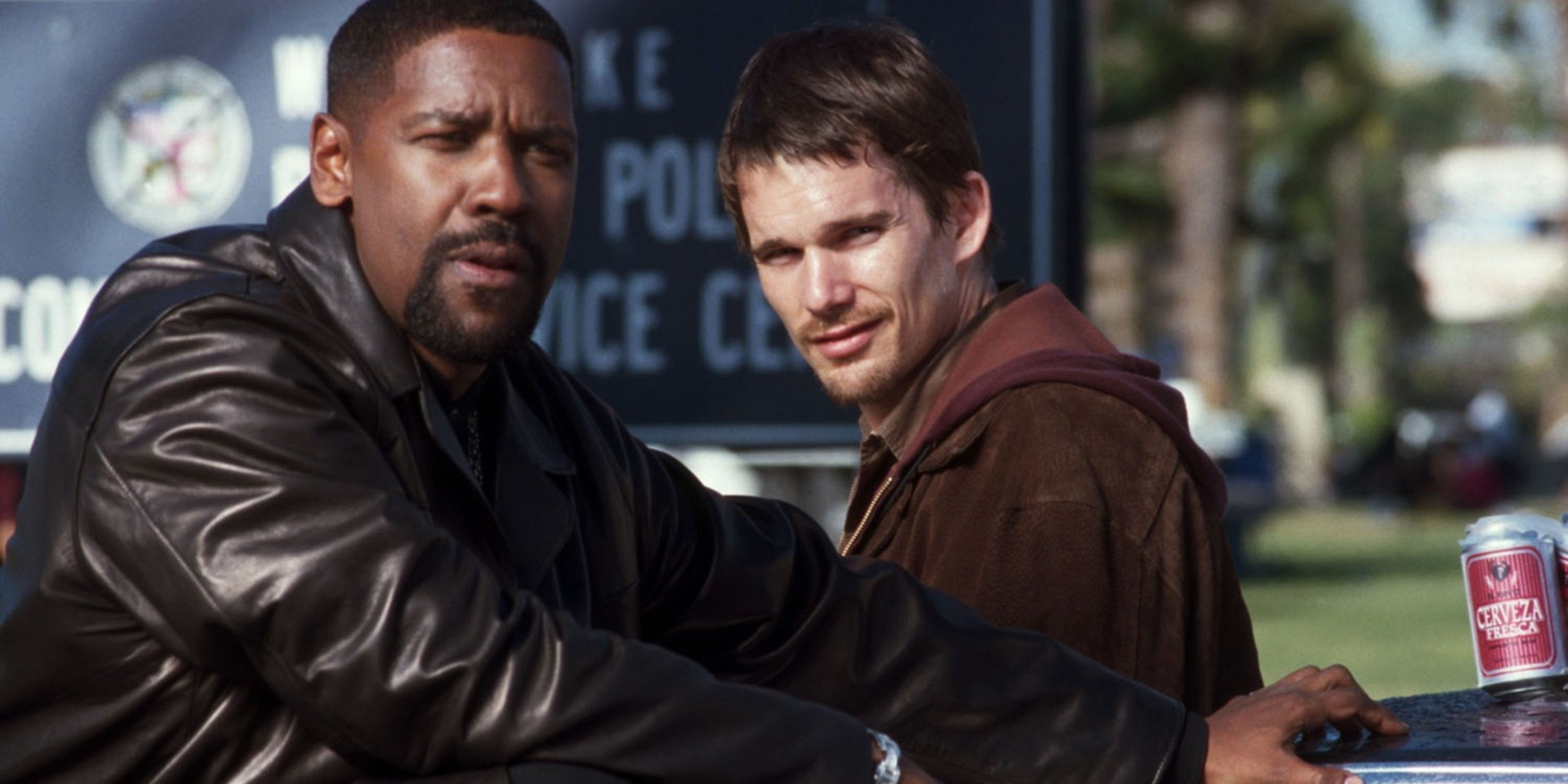 Training Day was a movie that launched Hawke's career to new heights. Written by David Ayer and directed by Antoine Fuqua, the film tells the story of a rookie cop assigned to job shadow an experienced officer (Denzel Washington), who may or may not be working both sides of the law. It's one of Hawke's most gritty, intense, and frankly, best performances ever.
RELATED: 10 Best Ethan Hawke Movies, According To Ranker
The movie was both a critical and cultural success. Critics loved Washington's over-the-top performance, and he and Hawke earned Academy Award nominations for their roles. It didn't do too bad at theatres, either. Oscar buzz helped propel Training Day to $104.M in earnings worldwide at the box office (via Box Office Mojo).
3

The Magnificent Seven (2016) – $162.3M
Fans of western movies were treated to a modern remake of The Magnificent Seven in 2016. An update from the 1960 film of the same name, the movie follows seven gunmen brought together by a widow to save her town from a greedy businessman. Hawke was again paired with Washington and Fuqua for this star-studded nod to the popular gunslinger flicks of the '50s and '60s.
With few other western movies in the theatres to compete with at the time, The Magnificent Seven debuted at number one at the box office in its first weekend in several countries. The film also fought through mixed reviews to earn $162.3M worldwide (via Box Office Mojo).
2

Valerian and the City of a Thousand Planets (2017) – $226M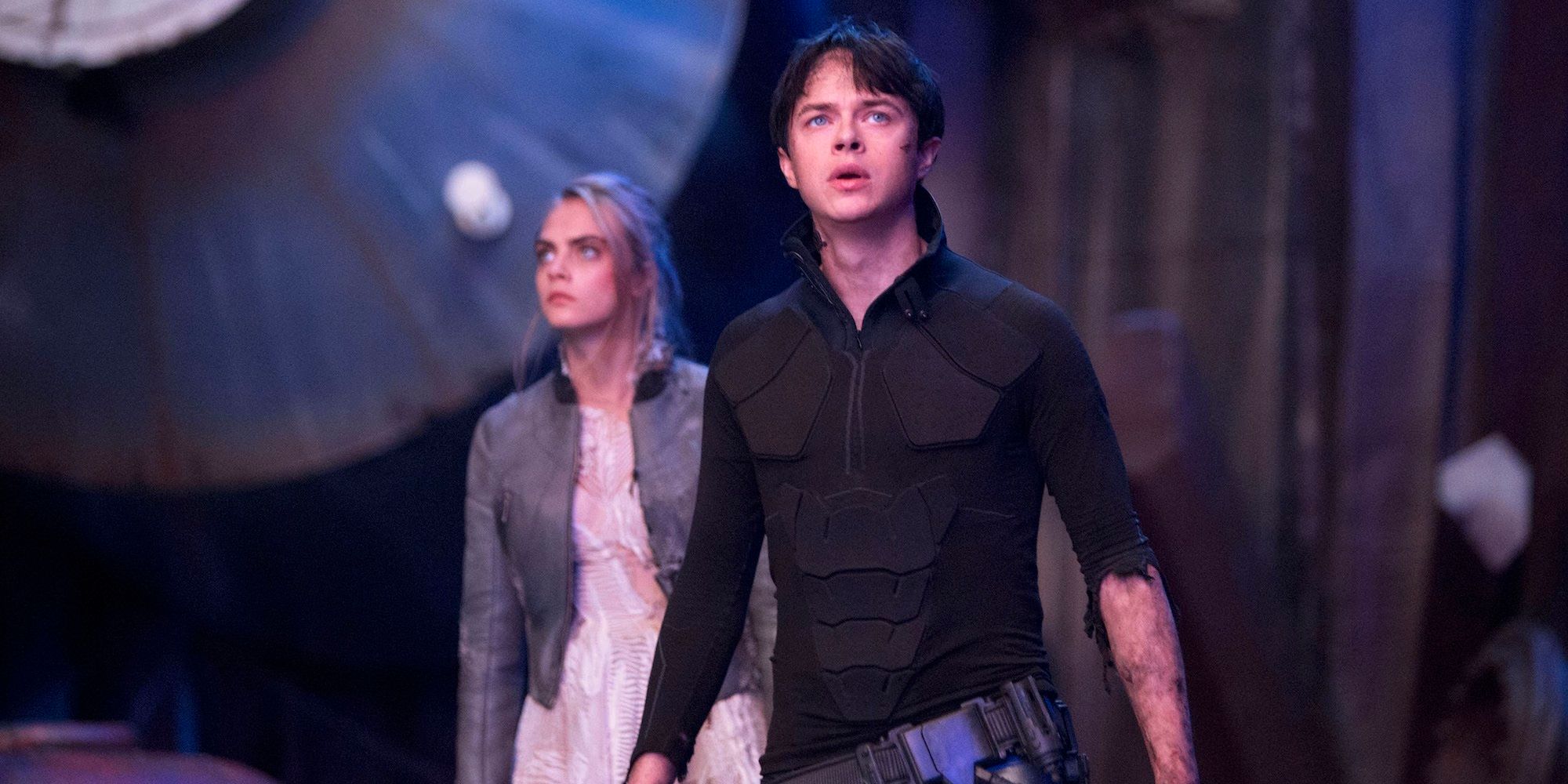 In Valerian and the City of a Thousand Planets, Hawke plays Jolly the Pimp, an enforcer who protects Bubble, a shapeshifting entertainer portrayed by Rihanna. It's an ambitious sci-fi flick set in Alpha, a frantic metropolis planet where millions of different species from thousands of different planets attempt to live in harmony.
RELATED: Valerian & the City of a Thousand Planets: 10 Backstage Facts You Never Knew About The Film
The movie was met with mixed reviews upon its release, with some critics praising its visuals and others questioning the casting. There's no question about the film's box office take though as it cashed in with a $226M payday (via Box Office Mojo).
1

Dead Poets Society (1989) – $235.8M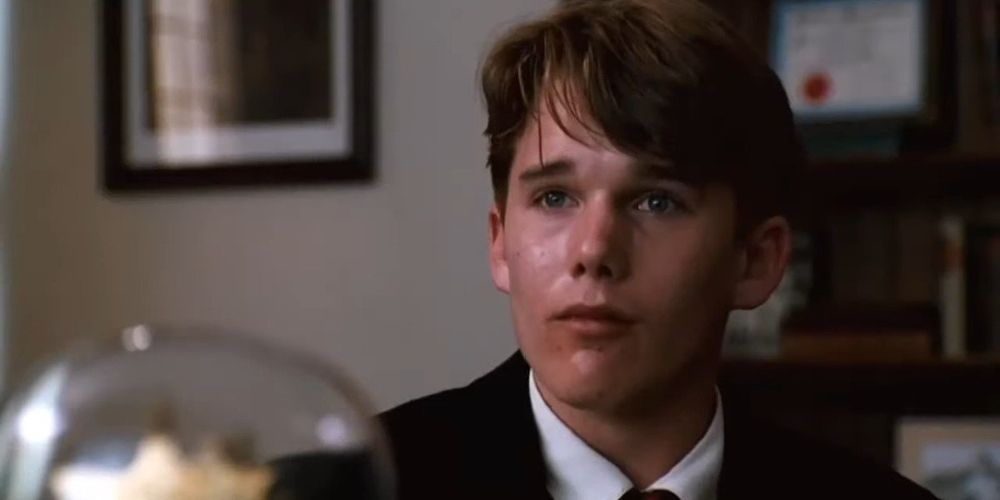 Dead Poets Society is a classic drama that features Hawke as Todd Anderson, a shy student at a strict all-boys prep school. With the help of his classmates and inspired by his exuberant teacher John Keating (Robin Williams), Todd learns to stand up on his own and show the world that he has a voice worth hearing.
The movie was a commercial and critical success, with audiences roaring over Williams' brilliant knack for both comedy and drama. The film pushed Hawke into the mainstream and he soon became a household name in the '90s. Dead Poets Society made $235.8M at the box office, making it Hawke's most lucrative movie ever (via Box Office Mojo).
NEXT: The Black Phone: Every Movie Directed By Scott Derrickson, Ranked By IMDb
Go to Source
Author: Trevor Morelli